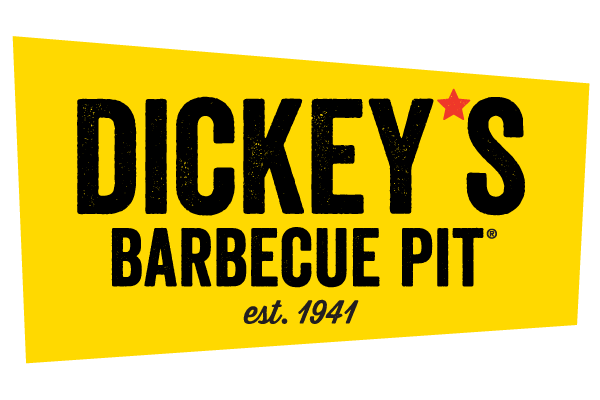 Top Three Reasons Why Dickey's Franchise Sales are Heating Up Right Now
It's been over 80 years since Dickey's Barbecue Pit had its grand opening in Dallas, Texas. As a legacy brand that's recognized globally, there's no doubt that new Owner/Operators who join the Dickey's franchise family start their business with exceptional brand recognition. Dickey's Restaurant Brands has over 600 locations across the United States and in six other countries including Japan, Canada and Pakistan, with more on the way! With decades of experience in the industry, the Dickey's family knows a thing or two about Legit. Texas. Barbecue.™  – they practically invented it. But there are more factors playing into the world's largest BBQ brand's hot franchise sales right now.
Here are the top three reasons why Dickey's is smoking the competition and attracting potential franchisees across the globe:
Lower cost of investment. The cost of starting a restaurant can range from $95,000 to $2 million. Dickey's continues to work to make ownership more feasible for new and existing Owner/Operators by adjusting its barrier to entry. By developing new prototypes, the brand is adjusting its models to take today's construction costs into account and give potential franchisees more options.
To stay nimble against ever-changing economic climates, Dickey's offers several models of its concept. Franchisees can choose to open a traditional brick-and-mortar restaurant, or they can look into more fast-tracked and cost-efficient opportunities, like a virtual kitchen, which boasts a total investment of under $100,000. The BBQ brand also offers other flexible franchise plans that can work in non-traditional spaces such as convenience stores, theme parks and malls or models that are utilized only for delivery or carryout-only.
In the restaurant industry, franchising other quick-service brands can cost up to $2 million, and for a full-service restaurant it can be $3 million or more.
Profit potential. Dickey's provides multiple revenue stream sources for its franchisees to boost profits. Over the past year, the family-owned franchise has launched several virtual brands, which Owner/Operators can add to their existing stores or launch as independent locations as additional revenue streams. When you operate a Dickey's Barbecue Pit® restaurant, you have the option to serve any of Dickey's Restaurant Brands' other concepts – Wing Boss, Big Deal Burger, and Trailer Birds Hot Chicken – out of your restaurant for curbside pickup, carryout, and delivery to increase your earnings potential.
International franchise opportunities. As the Texas-style barbecue brand continues to drive aggressive nationwide expansion, Dickey's smokin' franchise formula is also taking off across the globe. Dickey's recently signed a franchise agreement with operators Anand Desai and Sharmistha Ghosh to bring the brand's Legit. Texas. Barbecue.™ to Toronto. This announcement comes on the heels of Dickey's recent agreement to open its first Canadian location in Edmonton, Alberta. Toronto's first Dickey's is slated to open this fall, bringing its hickory wood, slow-smoked meats and savory southern-style sides further across the northern border. Pretty exciting, eh?
In addition, Dickey's flexible business model can adapt to the culture, dietary needs and unique real estate options of every city and country. Consistency is a key ingredient for Dickey's success and comes from using the same smoking equipment, cuts of meat, sauces and rubs imported from the U.S. At Dickey's international locations, core offerings remain mostly the same as domestic locations, but Dickey's tweaks recipes and adds special items specific to each region to be more personalized in the area. Dickey's attributes its international success to its unique adaptability in adding other proteins to suit local preferences while still preparing items with the same delicious Texas barbecue flavors.
"Dickey's franchise sales are on fire right now, and that's because we've developed a strong system that positions our Owner/Operators to succeed anywhere in the world," said Roland Dickey, CEO of Dickey's Capital Group. "We've lowered our cost of entry, rolled out new revenue streams and even created an unbeatable global franchise opportunity to keep Dickey's at the forefront of the restaurant industry for many more decades to come."
To learn more about franchise opportunities with Dickey's Barbecue Pit, visit franchise.dickeys.com.