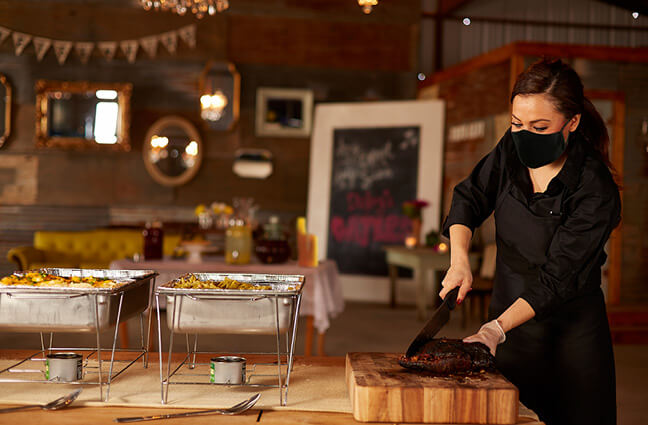 Top Ways Dickey's Barbecue Franchisees Can Leverage Catering for Success
It goes without saying that the secret sauce to the perfect celebration or family gathering is, of course, delicious food. That's why for decades, Dickey's Barbecue Pit has focused on refining its barbecue catering program to deliver slow-smoked, Texas-style barbecue to every group size and occasion across the country. As a leader in the catering space, the world's largest barbecue restaurant franchise provides a strategic approach designed to maximize profits for Owner/Operators.
Catering continues to be a key sales driver for Owner/Operator Robert Dunning, who serves Dickey's Legit. Texas. Barbecue.™ in New Orleans, Metairie and Gretna, Louisiana.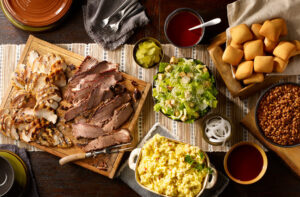 Dunning answered questions and shared four ways franchisees can optimize catering to be a significant revenue stream:
How does Dickey's catering program impact your business?
Catering has always been a very big part of my business. Each catering order provides an opportunity for guests that may not otherwise have tried Dickey's to experience our pit-smoked meats and Southern sides. No matter how big or small the gathering is, I take pride in executing every order. Barbecue is a go-to for family gatherings, especially outside during warm weather. Between my three locations, I usually have one or two catering orders each day, sometimes more during the summer months.
What are a few best practices you would recommend to other franchise owners to generate local catering sales?
My first tip seems simple, but it goes such a long way – get the order right each time because that creates repeat guests. People prefer to order from restaurants they not only love, but also trust. My other advice is to be thorough on the phone and make follow-up calls. I have taken so many calls where a guest just wants to inquire about catering, but once they are on the phone, I confidently answer their questions and let them know that they can count on us to get their order executed properly. After the event, it's important to conduct follow-up calls – these show the guest you care and helps create an ongoing connection. I always make it a point to call all guests just to make sure everything with their order was perfect. I also reward repeat catering customers with incentives like a $25 gift card after three orders, $50 off after six and $75 after nine. You always want to give guests a good reason to come back!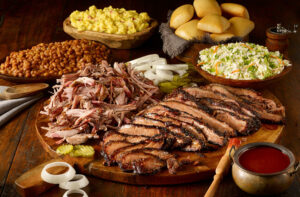 Do you conduct outreach to local businesses? Are there any local businesses or organizations that have generated recurring catering business for you?
I reach out to several local businesses and have found that construction companies and car dealerships are great places that order from us weekly. I also have a strong relationship with the local military base that orders Dickey's routinely. Additionally, I actively engage in local community marketing and frequently hand out free sandwich cards at nearby shopping centers and festivals, and I host fundraising nights for local high school bands and donate catering to local churches and nonprofits. Over time, I've learned that being involved in the community is a fun and simple way to remain visible to guests.
Have you learned any lessons about your business through catering?
Before opening my first franchise location, I didn't understand how important catering would be to my business's overall success. I initially assumed that with a catering program, business would be a lot more challenging operationally. My best lesson learned is that through catering, I am able to take care of a lot more guests at once. So, I do my best to make sure every catering order is perfect every time, ensuring the food is delivered hot and fresh with all necessary equipment included. Happy guests usually translate to returning guests, and that's a win-win for everyone!
To learn more about franchise opportunities with Dickey's, visit franchise.dickeys.com.