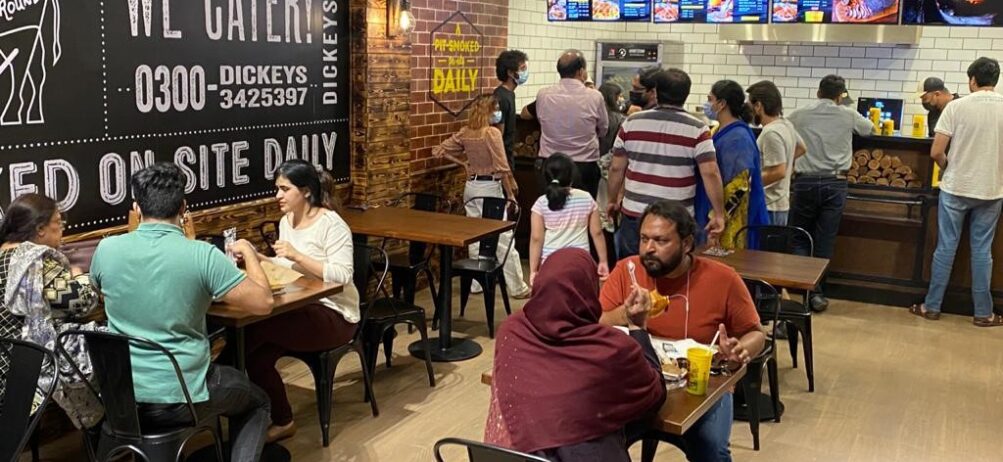 Want to Open a Successful Dickey's Barbecue Franchise? Here's How
As the world's largest barbecue franchise, Dickey's Barbecue Pit has created a proven business model that provides a rewarding way for franchisees to create a thriving BBQ business.
After 25 years franchising, the Texas-style barbecue brand knows there are many factors that contribute to a restaurant's overall success and they've developed the right approach to help build that momentum. It all starts with a strong support team. Dickey's provided a dedicated operations manager to guide future Pit Masters through the training and opening process long before the restaurant even opens and they continue to work with them to keep the restaurant running smoothly well beyond opening day.
"At Dickey's, our franchisees are family," said Laura Rea Dickey, CEO of Dickey's Barbecue Restaurants, Inc. "We support them every step of the way to ensure they're ready to serve customers the best barbecue in the business. We've worked hard to provide our franchisees with the benefits they value and the delicious products their customers love. With 80 years of experience smokin', you could say we know the ingredients for success in the barbecue business."
As Owner/Operators get ready to open their Dickey's Barbecue Pit franchise, here are three ways to ensure the opening is a Legit. Texas. Barbecue.™-sized success:
Host a soft opening.
Before officially opening a new location to the public, the Dickey's team will guide an owner/operator and their team through real-world training by hosting a soft opening event. Our soft openings serve as a "trial run" and give friends and family a sneak peek of the new restaurant, while the crew prepares to successfully serve guests in a more controlled environment. The soft opening allows the team to work together and receive constructive feedback from potential customers prior to grand opening day.
Get involved in the community.
To pull off a successful opening, it's imperative that owner/operators get to know their local community and spread the word that a new Dickey's Barbecue will be opening soon! Dickey's marketing team will help franchisees live out their mission "to do both well and good in the communities in which we do business," by providing community involvement ideas. The marketing team will provide marketing materials including custom-printed collateral that can be used to hand out and create connections in the community. They will also send out customized mailers to let area neighborhoods know about the new location.
Digital and traditional media campaigns can also be executed to help increase awareness of the new location and its grand opening activities. These targeted campaigns are an effective tool to get more barbecue lovers through the door. With 90% of guests researching a restaurant online before dining, this is an essential way to drive customer acquisition.
Stand out with a well-done grand opening event.
Grand opening events are the perfect opportunity to create buzz in the local community. As we've hosted quite a few grand openings in our 80 years, Dickey's provides a proven framework and support for the grand opening.  Each owner/operator also has the freedom to customize their grand opening and can drive traffic to their new location using a variety of methods such as local appearances, charity partnerships, opening specials, etc.
Dickey's Barbecue is invested in the success of its franchisees and support doesn't stop after the restaurant opens. The renowned barbecue brand continues to support franchisees through additional benefits such as its Pit Owners Association, online groups, hotline that gives franchisees direct access to the Dickey's team, as well as provide the best strategies to help grow their business.
To learn more about franchise opportunities with Dickey's, visit franchise.dickeys.com.