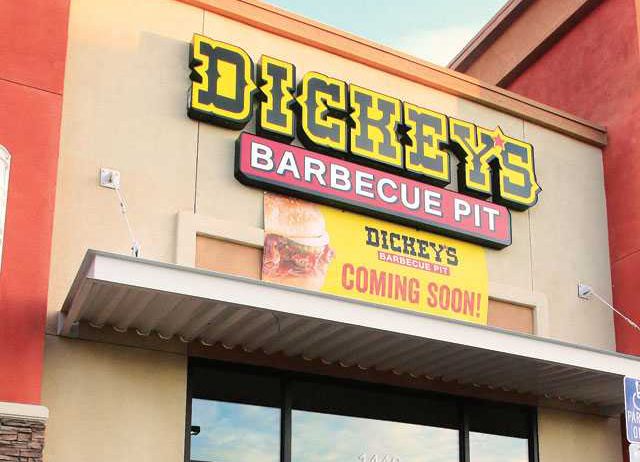 What Makes Franchising with Dickey's Approachable and Affordable
When you feel like you're ready to enter the restaurant business, you have to establish if you want to become an independent business owner or a franchise owner. To find the right fit, you have to dig deep within and be honest with yourself. You need to figure out the answers to some basic questions such as: How do you handle risk? If too much risk makes you nervous, purchasing a franchise might be the better fit for you because franchisors offer an established support system and proven business model.
You also need to consider the level of creative and logistical freedom you wish to have. If you're someone who wants to have those liberties, an independent business could be for you. If you are looking for guidance and an outline, franchisors offer assets such as creative deliverables, marketing plans, design layout and preferred vendors.
But this is not to say a franchise owner is not in charge. For example, at Dickey's Barbecue Pit, you are the pitmaster at your franchise location. Even though Dickey's requires a certain level of excellence and standards at all of its locations, the brand also provides a great deal of independence while providing support whenever it's needed.
"We understand our franchisees' desire to be the boss, and we make sure to provide as much freedom as we can while staying true to our Dickey's values," said Roland Dickey, CEO of Dickey's Capital Group. "Owning a franchise compared to an independent business provides a significant advantage as you are given a blueprint for success, a proven concept and pre-established brand recognition. Regardless of whichever path someone chooses to take, it's important to do the research to find out the best option for you."
Here are four more factors to consider when starting an independent business or franchise:
How do the business risks compare with a startup and a franchise?
When deciding between an independent business and a franchise, it is important to know the risks involved. According to Investopedia, a business risk is the exposure a company or organization has to factor(s) that will lower its profits or lead it to fail. While both a startup and a franchise propose financial risk, a franchise purchase can be considered a low-risk business opportunity when compared to the high risks involved with operating independently. You also have a high success rate. In a study conducted by FranNet, it was concluded that 92% of franchises were still in business after two years and 85% after the first five years.
What are the costs associated with a franchise and a startup?
Everyone knows that starting any business comes with a price tag. According to Franchise Business Review, various costs include:
Advertising and promotion
Borrowing costs
Employee expenses
Equipment and supplies
Insurance, license, and permit fees
Research expenses
Technology expenses
Infrastructure expenses
These costs, along with a significant time investment, exist for both franchisees and independent business owners. For franchisees, these costs usually come in the form of fees, which are often consistent and affordable. As for independent businesses, these numbers can fluctuate frequently and don't always come with the same level of affordability due to the new business's lack of relationships with suppliers and buying power.
What are recurring costs for franchises as opposed to an independent business?
In addition to the cost of getting your business or franchise off the ground, there are also recurring bills. Most franchisees will be charged monthly or quarterly fees for permission to use the franchisor's brand and image. These fees are typically taken out of the gross sales of the franchise. In addition to this, franchisees and independent business owners can be expected to pay recurring costs for marketing, advertising, royalties, materials, supplies, overhead and operation.
For these costs, the main differentiator between franchisees and independent business owners is that franchisors have researched and optimized the expenses to ensure success. You can skip the trial-and-error process of finding suppliers and vendors that many small-business owners face.
"Purchasing a franchising with Dickey's comes with all the perks of the world's largest barbecue concept," said Dickey's Capital Group CEO Roland Dickey Jr. "Our team offers best-in-class suppliers, products, training and more to make sure our franchisees are put in the best position to operate a top-level franchise. The Dickey's family is always growing but we always stay true to our roots of quality."
To learn more about franchise opportunities with Dickey's, visit franchise.dickeys.com.