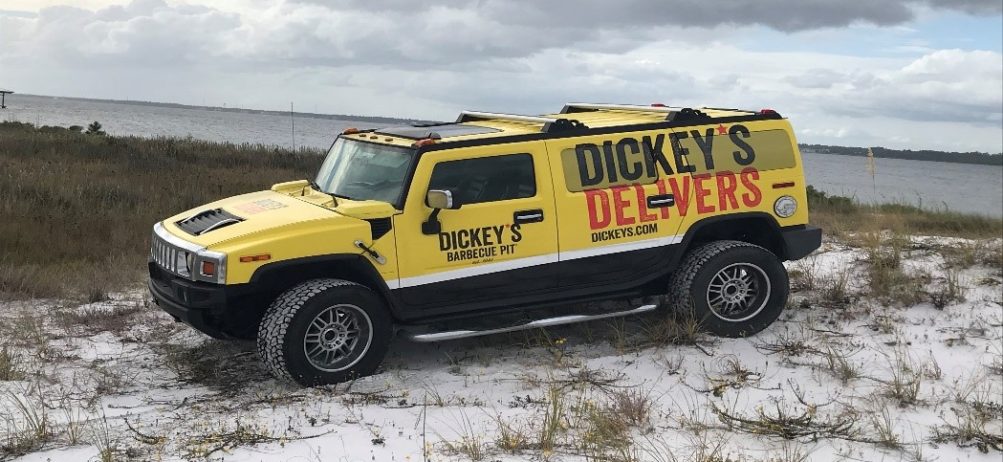 Why Finding The Right Franchise Support System Makes A Difference
As Wendy Williams looks back on her first year of owning a Dickey's Barbecue franchise, she is struck by the team effort that made her a success. Williams, a veteran and former nurse, opened her first Dickey's in Pensacola, FL last April with no prior restaurant experience and a passion for great food.
"Dickey's is the perfect franchise opportunity for people looking to change careers because we offer such an immersive training program and continuous home office support," said Laura Rea Dickey, CEO of Dickey's Barbecue Restaurants, Inc. "We welcome people from all industries who bring their talent and experience to our brand."
Originally from Louisiana, William's background was in the medical field. Once she visited her local Dickey's Barbecue Pit, she was hooked. She was impressed by the team and the on-going support tipped the scales.
"We got some great advice from the team at Dickey's and really worked hard to build momentum by giving out coupons and Big Yellow Cups seven months prior to opening our first location," Williams said. "By being very active in the community from the start, we were able to make a big splash when we opened."
William's credits the Dickey's support team for her success. She appreciated the daily franchise support calls to align on best practices and community marketing ideas. She also compliments the marketing team for providing social media support that includes digital assets and post ideas.
"We were set-up for success through the training at Barbecue University," Williams said. "But, the support continues to this day with ideas like digital menu boards which boosted sales. One of our best ideas was to wrap our Hummer in the Dickey's logo. We park it at the beach and wait for someone to ask about it. It's a real conversation starter!"
William's is planning to open her second location later this year and is ready to roll-up her sleeves as a multi-unit franchise owner.
Here are her top tips for success in a restaurant franchise:
Partner with the corporate team and view them as an ally in your success.
Talk to other franchise owners in the system and share best practices.
Get ready to be the face of your restaurant in the community.
Hustle! It's all about asking for the sale!