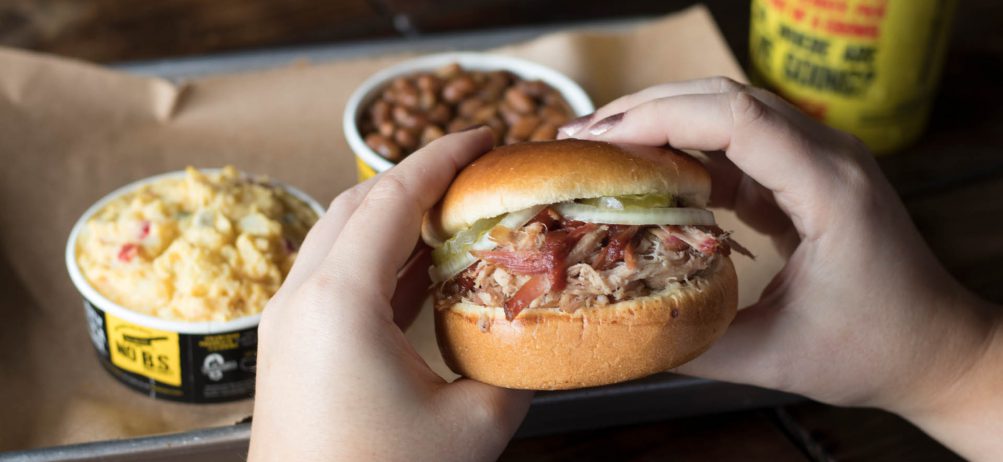 Big Party in Kingwood This Weekend
(Kingwood, TX) Gregg McCardle has always loved slow smoked Texas barbecue. Starting this Thursday, McCardle will be slow smoking full-time at the new Dickey's Barbecue Pit in Kingwood. On Thursday, April 24 at 11:00a.m., Dickey's Barbecue Pit in Kingwood will kick off a three-day Texas-sized party celebrating the newest location. The first 50 guests in Kingwood will receive a gift card for up to $50.
Friday, radio station, the new 93Q, will be on-site from 11:00a.m. to 1:00p.m and this location will be serving $2 pulled pork barbecue sandwiches. Also, one lucky winner will be chosen for a $500 gift card. Saturday, Dickey's Barbecue will be offering all day merchandise giveaways.
"Kingwood is the perfect community for Dickey's Barbecue Pit," said local franchise owner Gregg McCardle. "We're the only barbecue restaurant that offers slow smoked Texas barbecue and home style sides served fast in the whole area."
Before opening a Dickey's Barbecue Pit, McCardle was a private security contractor and served in the United States Coast Guard as a Maritime Law Enforcement Officer. He attended the University of North Alabama.
Dickey's Barbecue Pit in Kingwood is located in Kingwood Commons at 532 Kingwood Drive and the store phone number is 832.644.6879.