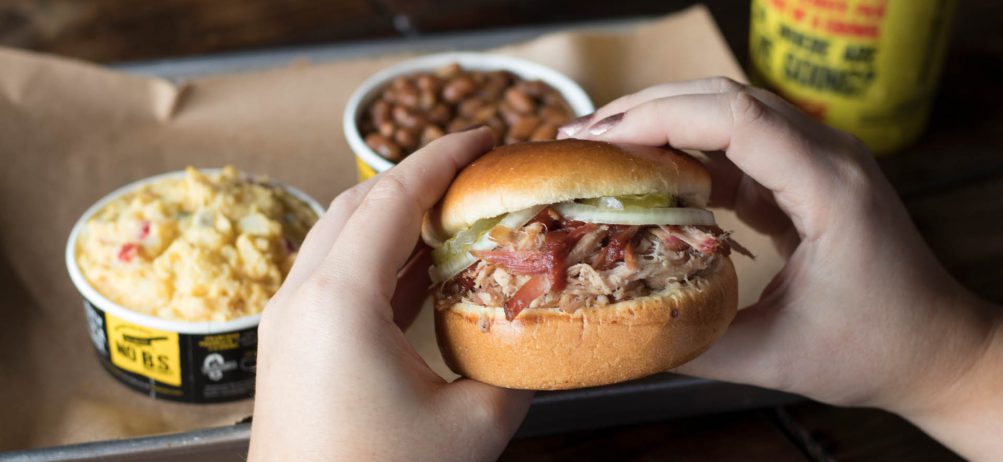 Brothers Bring Barbecue to Middleton with New Dickey's Barbecue Pit
(Middleton, WI) Brothers, Clint and Nick Ziegler knew barbecue would be a hit in Madison. On Thursday, April 9 at 11 a.m., the Zieglers open their second location to the area in Middleton. To celebrate their expansion, the new location is hosting a three day grand opening celebration.
"Clint and Nick are young successful owners I'm excited to watch grow our brand," said Roland Dickey, Jr., CEO of Dickey's Barbecue Restaurants, Inc. "It's great seeing our owners that are families who wanted to have their own business."
Thursday, the first 50 guests receive gift cards ranging from $5 to $50. Friday, Dickey's Barbecue offers all day merchandise giveaways. Saturday, radio station Today's Q106 will be on-site from noon to 2 p.m. and guests can score a deal with $2 pulled pork barbecue sandwiches during the event. One lucky winner will win a $500 gift card and three winners receive free barbecue for an entire year.
"We grew up in the area and knew barbecue could be successful in Madison," said multi-unit owner, Clint Ziegler. "We're excited to open our second location and bring authentic barbecue to Middleton."
The Zieglers opened their Madison location in 2012 with plan to open a third location in the area next year. The new Dickey's Barbecue in Middleton is located at 8225 Greenway Boulevard, Suite 100 and the phone number is 608.827.9000.