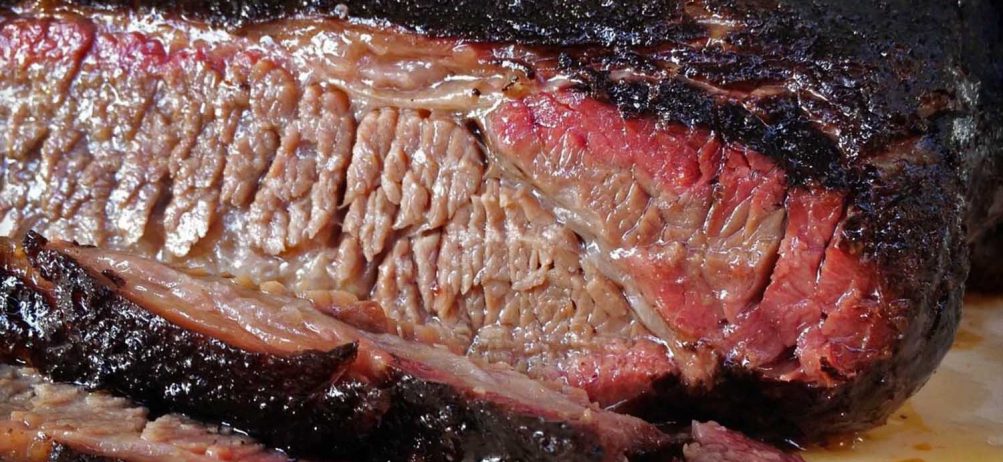 Celebrate National Barbecue Month with Dickey's Authentic Barbecue
(Dallas, TX) Since 1941, Dickey's Barbecue Pit has been the expert in all things barbecue. From smoking the most flavorful brisket to crafting the perfect sandwich and side, Dickey's Barbecue Pit has been known for mastering the art of great barbecue for 77 years.
This May, Dickey's invites all guests, old and new, to celebrate National Barbecue Month at their local Dickey's Barbecue Pit location. Though Dickey's is the largest barbecue chain in the world, each location is masterfully owned and operated by a local entrepreneur that truly has a love for well-made, slow-smoked barbecue and a passion for serving their local community.
"Dickey's Barbecue Pit has been passed down through three generations of the Dickey family and Roland and I are honored to be the leaders of such a large and growing group of owners that we too consider family," says Laura Rea Dickey, CEO of Dickey's Barbecue Restaurants, Inc. "At Dickey's, we want each location to feel like an extension of the local owner's home and we feel that National Barbecue Month only intensifies that feeling as it truly is a special time for us to show what we are good at—delicious, Texas-style barbecue."
To celebrate National Barbecue Month, Dickey's is offering $1 Big Yellow Cups to all dine-in guests to pair perfectly with their slow-smoked barbecue and homestyle sides. Guests also have the opportunity to enter to win free barbecue for a year from Dickey's by entering the Dickey's "Show Us Your Cup" competition on Instagram. Those that are interested in entering the contest can find more information on the Dickey's Instagram page or on dickeys.com.
Find your nearest Dickey's location here.
About Dickey's Barbecue Restaurants, Inc.
Dickey's Barbecue Restaurants, Inc., the nation's largest barbecue chain was founded in 1941 by Travis Dickey. Today, all meats are still slow smoked on-site in each restaurant. The Dallas-based family-run barbecue franchise offers several slow-smoked meats and home style sides with 'No B.S. (Bad Stuff)' included. The fast-casual concept has expanded to more than 550 locations in 45 states. In 2016, Dickey's won first place on Fast Casual's "Top 100 Movers and Shakers" list and in 2017 again won a top 10 on the list. Dickey's Barbecue Pit has also been recognized by Entrepreneur Magazine, Franchise Times, and Nation's Restaurant News. For more information, visit www.dickeys.com.
###