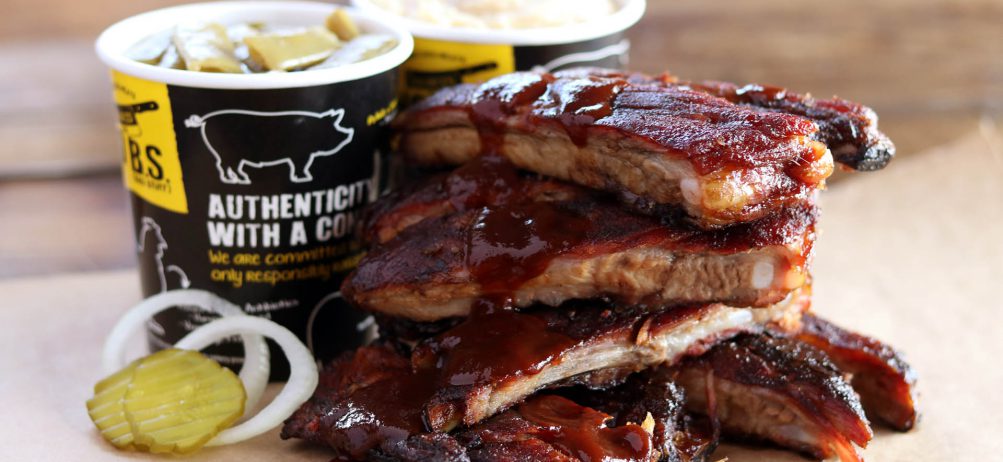 Couple Expands Dickey's Barbecue Pit in Washington with New Location in Covington
(Covington, WA) Gary and Megan Depping got into the barbecue business in 2012 when they opened their first Dickey's Barbecue Pit location in Auburn. On Thursday October 30 at 11 a.m., the former Burger King executive will open his third Dickey's Barbecue location in Covington. To celebrate, the new location in Covington will host a three day grand opening event that includes a $500 gift card giveaway.
"I think Washington State might love Texas-style barbecue more than any other state besides Texas," said multi-unit owner, Gary Depping. "My wife and I have loved our experience working with the Dickey's Barbecue team and are excited about our new location in Covington."
Thursday, the first 50 guests will receive gift cards worth up to $50. Friday, the party continues with all day Dickey's Barbecue Pit merchandise giveaways including t-shirts, sunglasses and koozies. On Saturday, radio station 94.1 KMPS will be on-site from noon to 2 p.m. when the new location will serve up $2 pulled pork barbecue sandwiches. One lucky winner will be chosen for a $500 gift card and three winners receive free barbecue for an entire year.
Gary Depping spent 28 years working as an area manager for Burger King before deciding to open a Dickey's Barbecue franchise. The Deppings own additional Dickey's Barbecue Pit locations in Auburn and Tacoma.
The new Dickey's Barbecue Pit in Covington is located at 27149 185th Avenue Suite 113 and the phone number is 253.243.7697. You can follow along with this location on Facebook.