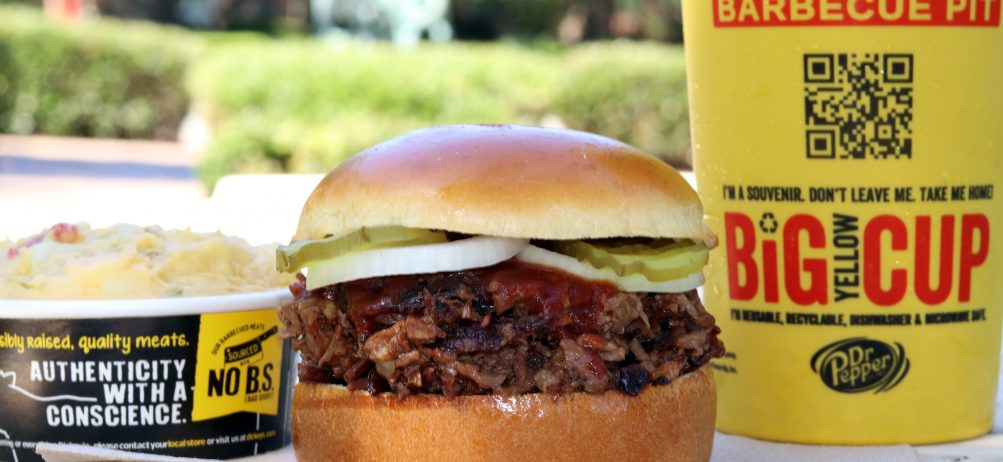 Couple Spreads Barbecue Business to Hometown with New Dickey's Barbecue Pit
(Tulare, CA) Donnie and Kelly Brooks knew Dickey's Barbecue would be a great addition to their hometown of Tulare. On Thursday, February 5 at 11 a.m., the couple will open their second location with a three-day grand opening celebration. The party kicks off with the first 50 guests receiving gift cards worth up to $50.
"It's exciting to see the success of engaged franchise owners like the Brooks," said Roland Dickey, Jr., CEO of Dickey's Barbecue. "They are making such a positive impact on their local communities."
On Friday, guests can stop by for Dickey's Barbecue for all day merchandise giveaways. The party continues on Saturday from noon to 2 p.m. when guests can catch TV personality, Kopi Sotiropulos of Fox 26 and grab a bargain with $2 pulled pork barbecue sandwiches. One lucky winner will be chosen for a $500 gift card and three winners will receive free barbecue for a year.
"We joined the Dickey's family a year ago and were fortunate to have the opportunity to bring authentic barbecue to our hometown," said franchise owner, Kelly Brooks. "Tulare is excited about Dickey's slow smoked barbecue and home style sides."
Before joining the barbecue business, Kelly worked for Tulare County Office of Education and Donnie worked for Southern California-Edison. The Brooks opened their first Dickey's Barbecue in Visalia in early 2014. The new location in Tulare is located at 1348 East Prosperity Avenue and the number is 559.697.0061. Keep up with all the happenings at this location on Facebook.