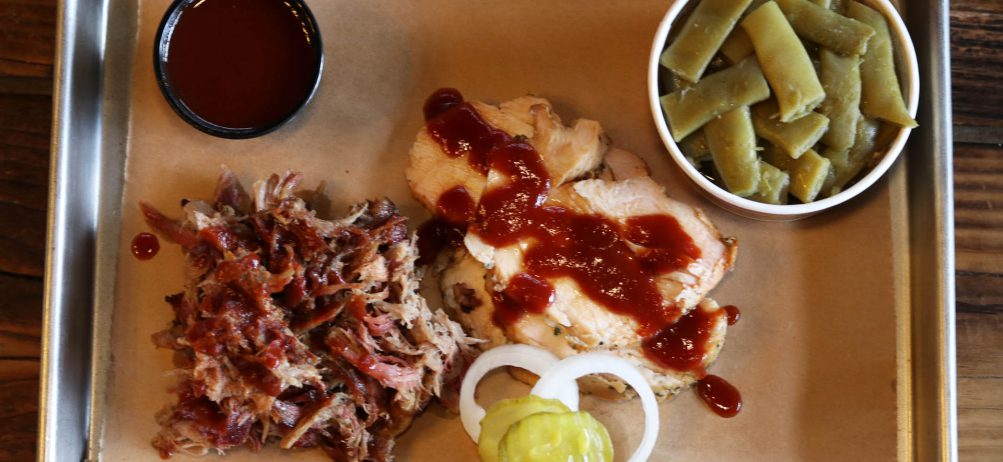 Dickey's Barbecue Announces Sweet Ending to Social Media Campaign
(Dallas, TX) To kick off the new year, Dickey's Barbecue launched a social media campaign that asked fans to Tweet their favorite meat. The social campaign, #SpicyorSweet, garnered over 5,000 votes via Twitter and put fans in the running to win free barbecue for an entire year. Today, the nation's largest barbecue chain announced the winner of the campaign and results of the vote.
"Our guests really responded to the Sweet or Spicy campaign," said Roland Dickey, Jr. president and CEO of Dickey's Barbecue Restaurants, Inc. "62% of our guests voted for the Sweet Pulled Pork Cornbread Sandwich while 38% appreciate the Spicy Chicken Cornbread Sandwich – both sandwiches were big winners for our brand."
"I love the barbecue at Dickey's and now I have a reason to go back even more," said winner of free barbecue for a year, Robert Lacy. Lacy is from San Jose, California and voted for the Sweet Pork Cornbread Sandwich.
he fast casual chain known for authentic slow smoked barbecue has seen a 20% surge in overall sandwich sales system wide since kicking off their new Buttery Cornbread Buns in late December. Sales of Chicken Sandwiches are up over 300%.