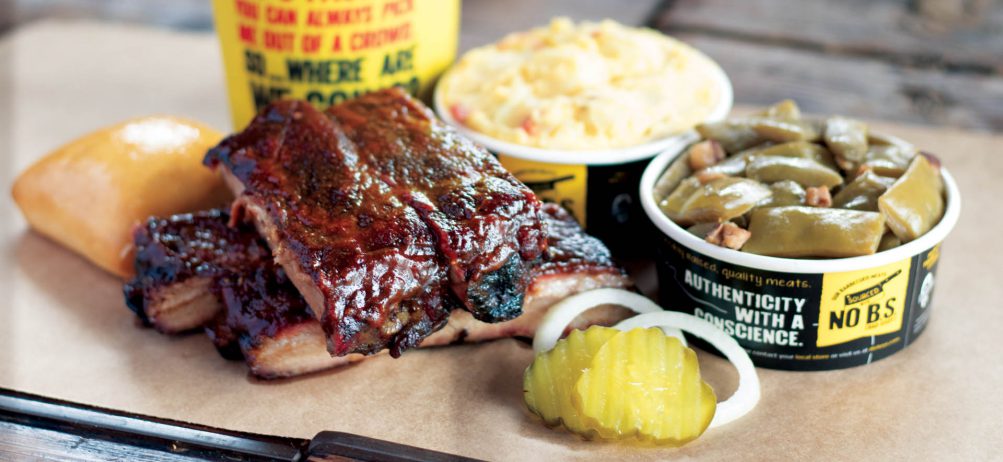 Dickey's Barbecue Arrives in Gillette with Three Day Celebration
(Gillette, WY) John Thomson's passion for the Dickey's Barbecue Pit brand has made him a successful area developer and owner operator for the nation's largest barbecue chain. He owns locations in Utah, Colorado and Idaho. On Thursday, November 13 at 11 a.m., Thomson will open Dickey's Barbecue Pit in in Gillette with a three day grand opening.
"Joining the Dickey's Barbecue Pit family has changed my life and I enjoy bringing our great tasting barbecue to new markets," said multi-unit owner and area developer, John Thomson. "Dickey's authentic barbecue and down home feel make Gillette a great market for the Dickey's Barbecue brand."
Thursday kicks off with the first 50 guests receiving gift cards worth up to $50. The big grand opening fun happens on Friday from 11 a.m. to 1 p.m. when radio station Fox Country 100.7 is on-site. Giveaways include a $500 gift card and three chances to win free barbecue for an entire year. Guests can feed their barbecue cravings with $2 pulled pork barbecue sandwiches. On Saturday, guests can score Dickey's Barbecue t-shirts, sunglasses and more with all day merchandise giveaways.
The new Dickey's Barbecue Pit in Gillette is located at 2550 South Douglas Highway, Suite 190 and the phone number is 307.686.8698. You can follow along with this location on Facebook.