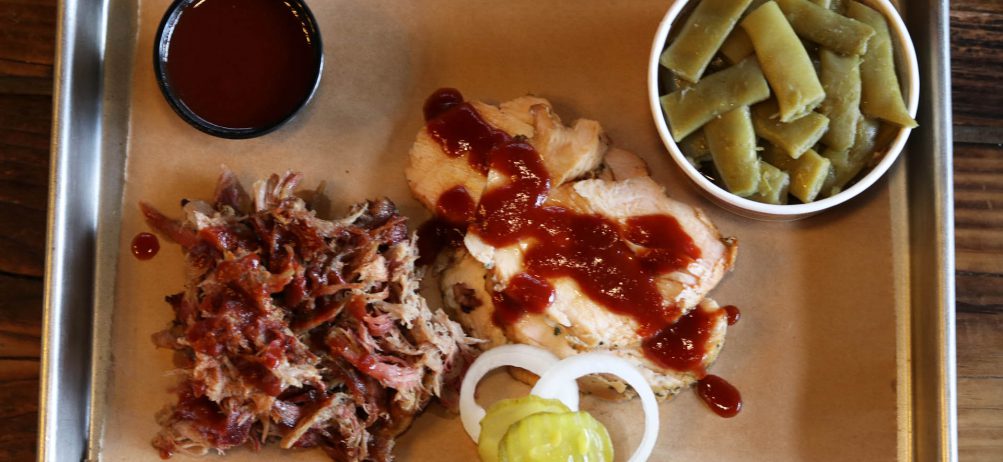 Dickey's Barbecue Now Slow Smokin' in Clinton Township
(Clinton Township, MI). Dickey's Barbecue in Clinton Township is opening on Thursday, March 27 at 11:00a.m. The first 50 customers will receive a gift card for up to $50. To learn more, go like their Facebook page.
"We are excited to join the Dickey's Barbecue family and bring fast casual barbecue to the greater Macomb County area," said local owner Dennis Walker. "This is a wonderful town full of good people; we look forward to being an active member of this great community — At Dickey's the barbecue is authentic hickory wood smoked – low and slow."
Friday, come on in for Dickey's Barbecue merchandise giveaways. Saturday, radio station 99.5 Detroit's Best Country will be onsite from noon to 2:00p.m and this location will be serving $2 pulled pork barbecue sandwiches. There will also be a lucky winner chosen for a $500 gift card.
Dickey's Barbecue Pit in Clinton Township is located at 41700 Garfield Road and the phone number is 586-286-4400. This is the first Dickey's Barbecue in Macomb County and the fifth location in Michigan.