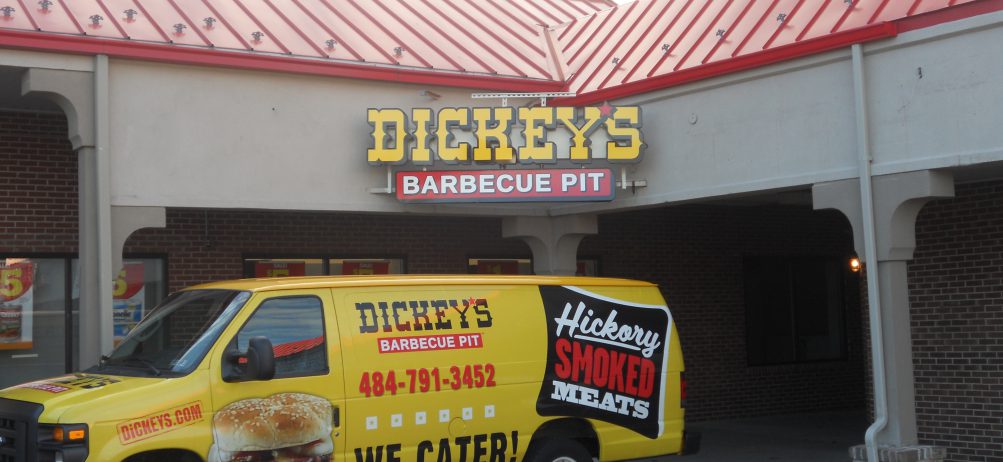 Dickey's Barbecue Opens its Third Location in Pennsylvania
(Limerick, PA) Dickey's is heating up across Pennsylvania. The nation's largest barbecue franchise is opening its third Pennsylvania location in Limerick on Thursday, January 24 at 11 a.m. In honor of this big day the restaurant will be giving the first 100 customers a free Pulled Pork Big Barbecue sandwich.
"The Limerick community is very excited that we are bringing Dickey's to the area," said franchise owner Dan Butler, who operates this location with his business partner Matthew Disharoon. "We received so many phone calls from people saying how much they love barbecue and begging us to open soon!"
Butler is from Harleysville. Along with his new restaurant ownership, Butler owns his own DJ and photo booth business. After the partners open the Limerick location they plan on opening at least three more in the surrounding cities.
"Dickey's Barbecue is really gaining traction in Pennsylvania," said Roland Dickey, Jr., president and CEO of Dickey's Barbecue Restaurants, Inc. "The state has many great sites available for potential franchise owners so we're excited to expand our authentic barbecue brand."
This new barbecue restaurant is located off of Lewis Road, near Amelia's Grocery Outlet. The store phone number is 484-791-3452. Dickey's also has locations in Bethlehem and Wescosville.