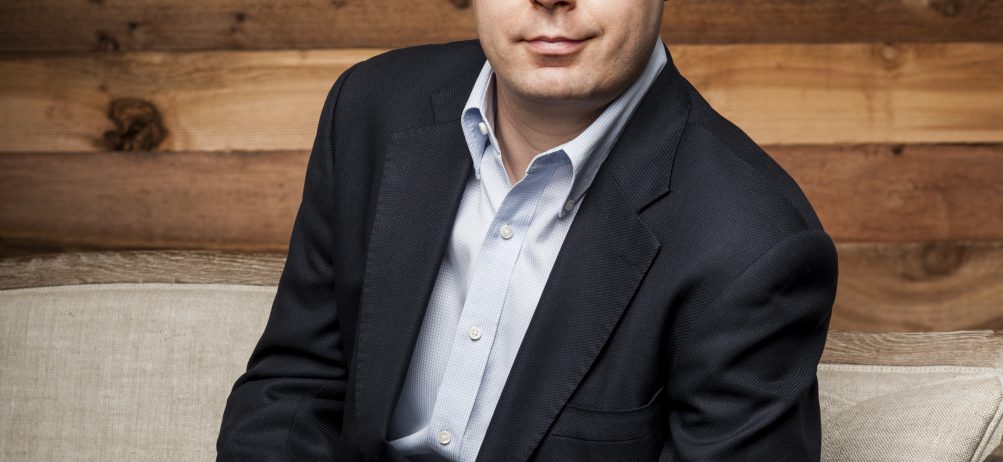 Dickey's Barbecue Pit Announces Capital Group and Leadership Reorganization
'
In preparationfor domestic and international expansion, Dickey's appoints new President andCEOs
---
(Dallas, TX) Dickey'sBarbecue Pit announces the formation of Dickey's Capital Group and reorganizationof leadership positions in order to more effectively meet the demands of rapidgrowth. The newly-formed Dickey's Capital Group, Inc. is the parent company ofall business entities under the Dickey's name. With the new organizationalstructure, these entities will be better equipped for expansion. The barbecuefranchise opens approximately 12 stores a month and is preparing to open intheir 45th state, with plans to expand internationally in 2017.
Roland Dickey, Jr. has been appointed Chief ExecutiveOfficer of the parent company Dickey's Capital Group, where he will serve asexecutive management of assets. As Chief Executive Officer of Dickey's BarbecueRestaurants, Inc., Dickey, Jr. expanded the company from 20 locations to almost600 across the nation.
"The Dickey's brand has seen tremendous growth throughoutthe past several years. We look forward to continued expansion ofDickey's locations and product and service offerings nationwide and abroad,"says Roland Dickey, Jr. "With great growth comes change and I look forward topartnering with Laura Rea Dickey and Renee Roozen to continue evolving thebrand while staying true to our Texas barbecue heritage."
Laura Rea Dickey has taken over as CEO of Dickey'sBarbecue Restaurants, Inc. She previously served as the Chief InformationOfficer for eight years, during which time she established Dickey's as arecognized technology leader in the restaurant industry through the developmentof proprietary big data and enterprise management systems
"The growth Dickey's has seen over the past years issomething that I am extremely proud to be a part of," says Laura Rea Dickey,CEO of Dickey's Barbecue Restaurants, Inc. "With our amazing Owner/Operatorsand the DBRI team, the Dickey's brand has much more room for growth in thefuture."
Renee Roozen has been promoted to President of Dickey'sBarbecue Restaurants, Inc. Roozen joined the company in 2015 and excelled inher previous role as Vice President of Operations. She was drawn to Dickey's bythe family culture and long traditions of quality and great food.
"I am proud and honored to embark on this new adventureas President of Dickey's Barbecue Restaurants, Inc.," says Roozen. "In my timeat Dickey's, I have learned how crucial relationships with our Owner/Operatorsare, and I look forward to developing a great partnership with them as we moveforward to the next stage of Dickey's."
Dickey's is the nation's largest barbecue chain andranked first on Fast Casual's 2016 Top 100 Movers & Shakers list for itsimpressive growth rate and leadership in technology. The brand has been named"Fastest Growing Restaurant Chain" by Technomic in 2013, as well as "Top 5Growth Brand" by Nation's Restaurant News and "Best Franchise Deal" by QSRMagazine in 2012.
Follow Dickey's on Twitter,Facebook and Instagram.
About Dickey's Barbecue Restaurants, Inc.
Dickey's Barbecue Restaurants, Inc., the nation's largest barbecue chain,was founded in 1941 by Travis Dickey with the goal of authenticslow-smoked barbecue. Today, all meats are still slow smoked on-site in eachrestaurant living up to the company tagline, "We Speak Barbecue." TheDallas-based family-run barbecuefranchise offers a quality selection of signature meats, savory sides,tangy barbecue sauce and free kids' meals every Sunday. The fast casual concepthas expanded to nearly 600 locations in 44 states. In 2016 Dickey's won firstplace on Fast Casual's "Top100 Movers and Shakers" and ranked in the top ten of Franchise Times' "Fastand Serious." Dickey's Barbecue Pit wasrecognized for the third year by Nation's Restaurant News as a "Top 10 GrowthChain" and by Technomic as the "Fastest-growing restaurant chain in thecountry." For more information, visit www.dickeys.comor for barbecue franchise opportunities call 866.340.6188.
###
'