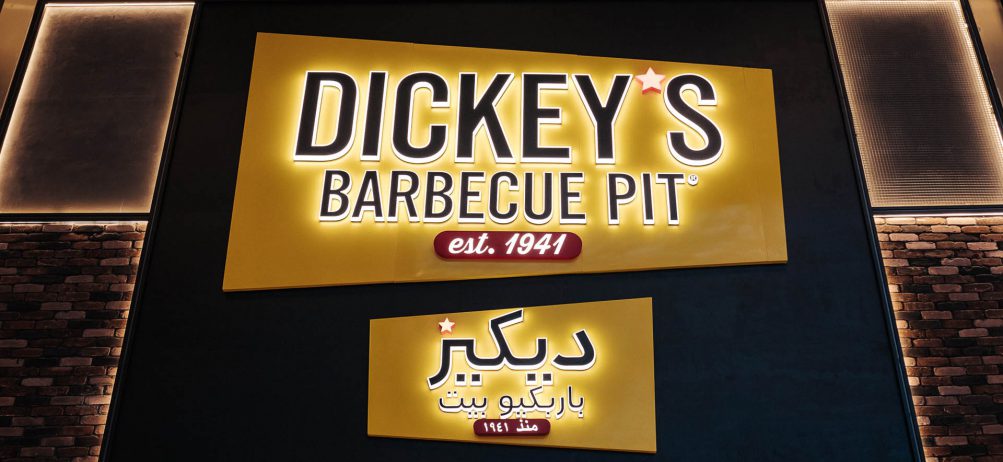 Dickey's Goes International
DALLAS (October 25, 2018) – Dickey's Barbecue Pit, the largest barbecue franchise in the world, announced today it will expand into the Canadian market for the first time in late 2019, bringing Texas barbecue to 20 stores in Edmonton, Alberta, Calgary, Alberta, Regina, Saskatchewan and Saskatoon, Saskatchewan.
This follows Dickey's Barbecue Pit opening its first international Dickey's restaurant location in Abu Dhabi earlier this month. The Abu Dhabi location is the first of 45 Dickey's restaurants across the Middle East that will be operated by Serenity Hospitality, a Middle Eastern hospitality group. The group plans to open and operate Dickey's franchises in the United Arab Emirates, Saudi Arabia, Kuwait, Bahrain, Oman, Qatar and Lebanon.
"Consumer confidence continues to increase, and people are willing to let others handle the cooking," said Roland Dickey, Jr., CEO of Dickey's Capital Group. "The fact that Dickey's is able to expand at this rate internationally without taking any private equity is a testament to hardworking Dickey's franchisees, both nationally and internationally, Dickey's Barbecue Pit commitment to quality, and to our ability to find the right partners."
Dickey's Barbecue Pit has been in operation for 77 years and remains to this day a privately held, third generation family-owned business with more than 500 locations across the United States. In addition to expanding into Canada and across the Middle East, Dickey's Barbecue Pit is opening six new locations in October across the U.S., including Hawaii for the first time.
The first international Dickey's Barbecue Pit location in Abu Dhabi is operated by Serenity Hospitality and led by its CEO, Youssef El Habbal, who has more than 20 years of experience in the hospitality industry. The restaurant features an open kitchen, so customers can watch the Pit Masters at work. The menu has been customized for customers in Abu Dhabi and includes Dickey's barbecue favorites include 14-hour slow-smoked beef brisket, smoked chicken and turkey and savory sides such as mac and cheese, barbecue beans and creamy spinach. New dishes include beef ribs, an array of beef sausages and a regional favorite – smoked lamb. Three state-of-the-art smokers that use hickory wood have all been imported from the United States to bring a taste of authentic Texas barbecue to the Middle East.
Find the nearest Dickey's Barbecue Pit location here. To learn more about Dickey's franchise opportunities, click here.
About Dickey's Barbecue Restaurants, Inc.
Dickey's Barbecue Restaurants, Inc., the nation's largest barbecue chain was founded in 1941 by Travis Dickey. For the past 77 years, Dickey's Barbecue Pit locations across the nation have served guests Legit. Texas. Barbecue.™ At Dickey's, all meats are smoked low and slow on-site, every night in every location. The Dallas-based family-run barbecue franchise offers several slow-smoked meats and wholesome sides with 'No B.S. (Bad Stuff)' included. The fast-casual concept has expanded worldwide and includes 500 locations in 44 states. In 2016, Dickey's won first place on Fast Casual's "Top 100 Movers and Shakers" list and in 2018 Dickey's Barbecue Pit made the Top 10. Dickey's Barbecue Pit has also been recognized by Entrepreneur Magazine, Franchise Times and Nation's Restaurant News. For more information, visit www.dickeys.com.
###