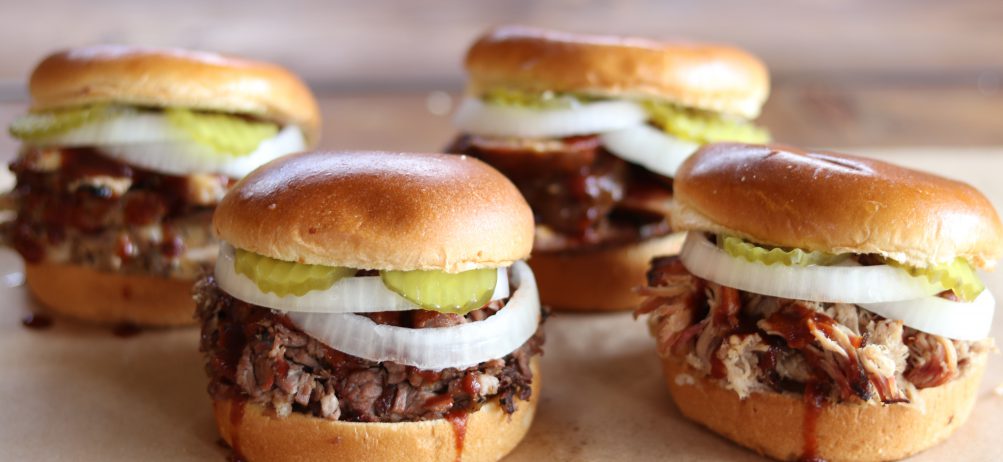 Dickey's Barbecue Pit Announces Partnership with Jewel-Osco Grocery Stores to Sell Signature Buttery Rolls
Dickey's Brand of Rolls to be sold at 180 Jewel-Osco locations; coming to other grocery stores soon
(Dallas, Texas) Dickey's Barbecue Pit, the nation's largest barbecue chain known for its down-home, slow-smoked Texas barbecue served at more than 500 restaurants in 43 states, has expanded its signature products into stores, so guests can make Dickey's a part of any meal. Dickey's delicious 10 count packages of signature buttery rolls can now be purchased in 180 Jewel-Osco grocery stores throughout the Chicagoland area.
The rolls are just the beginning of the product line Dickey's plans to unveil in grocery stores in the coming months. Dickey's signature barbecue sauce, polish and spicy cheddar sausage and potato chips in flavors such as barbecue, jalapeno cheddar and original will be available in grocery stores soon in addition to Dickey's restaurant locations.
"It has always been our goal to bring authentic slow smoked Texas-style barbecue and home-style sides across the country, starting with Dickey's signature rolls in Jewel-Osco grocery stores. This represents an incredible growth opportunity for Dickey's and allows our brand to reach more consumers with the signature items that our guests love. Now shoppers will be able to make Dickey's a part of any meal and we plan to follow the rolls with additional items soon," said Dickey's Barbecue Pit CEO, Roland Dickey, Jr.
"We are proud of the partnership," said Jewel-Osco President Mike Withers. "The signature buttery rolls are sure to be a popular item with our customers."
About Dickey's Barbecue Restaurants, Inc.
Dickey's Barbecue Restaurants, Inc., the nation's largest barbecue chain, was founded in 1941 by Travis Dickey with the goal of authentic slow smoked barbecue. Today, the fast-casual concept has over 500 locations in 43 states and still slow-smokes all meats onsite in each restaurant living up to the company tagline, "We Speak Barbecue." The Dallas-based family-run barbecue franchise offers a quality selection of signature meats, home style sides, tangy barbecue sauce and free kids' meals every Sunday. Dickey's Barbecue was recognized for the third year by Nation's Restaurant News as a "Top 10 Growth Chain" and by Technomic as the "Fastest-growing restaurant chain in the country." For more information, visit www.dickeys.com or for barbecue franchise opportunities call 866.340.6188.
###