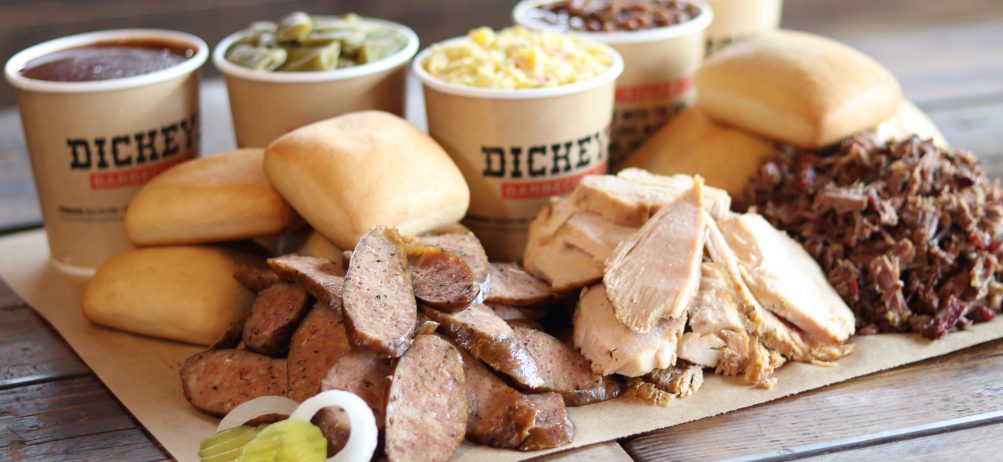 Dickey's Barbecue Pit Brings Texas-Style Barbecue To Its 44th State in the Nation
'
Dickey's will soon beserving Texas-style barbecue to the people of Delaware
---
(Middletown,DE) Dickey's Barbecue Pit is opening inits 44th state in the nation with a new store planning to open inDelaware. This new Delaware location will bring delicious, slow-smoked barbecueto the great communities of Middletown. Owner, Brendan Powers and his familyare thrilled to embark on this new adventure with Dickey's.
"The Dickeyfamily congratulates Brendan Powers and his family on opening their firstDickey's Barbecue Pit location," says Roland Dickey, Jr., CEO of Dickey'sBarbecue Restaurants, Inc. "The Dickey's brand has grown rapidly throughout thenation, and we are proud to continue this expansion in Delaware."
Born andraised in Delaware, Powers and his family are extremely involved in thecommunity and are excited to bring Dickey's delicious, Texas-style barbecue tothe people they consider family. After spending 25 years in the military andretiring in 2008, Powers decided it was time to start a new adventure. Powerswill run the business with his wife, Linda, and his two sons BJ and Trevor,making it truly a family-run business.
"I wanted todo something that my family and I could do together, and Dickey's gave us theperfect opportunity to do that," says Powers. "I am excited to have theopportunity to serve my community delicious, slow-smoked barbecue."
To find the Dickey's Barbecue Pitnearest you, click here.
Find Dickey's on Twitter, Facebook and Instagram.
About Dickey's Barbecue Restaurants, Inc.
Dickey's Barbecue Restaurants, Inc., the nation's largest barbecue chainwas founded in 1941 by Travis Dickey with the goal of authenticslow-smoked barbecue. Today, all meats are still slow smoked on-site in eachrestaurant living up to the company tagline, "We Speak Barbecue." TheDallas-based family-run barbecuefranchise offers a quality selection of signature meats, home style sides,tangy barbecue sauce and free kids' meals every Sunday. The fast-casual concepthas expanded to more than 570 locations in 43 states. This year Dickey's wonfirst place on Fast Casual's "Top100 Movers and Shakers" and ranked in the top ten of Franchise Times' "Fastand Serious." Dickey's Barbecue Pit wasrecognized for the third year by Nation's Restaurant News as a "Top 10 GrowthChain" and by Technomic as the "Fastest-growing restaurant chain in thecountry." For more information, visit www.dickeys.comor for barbecue franchise opportunities call 866.340.6188.
###
'