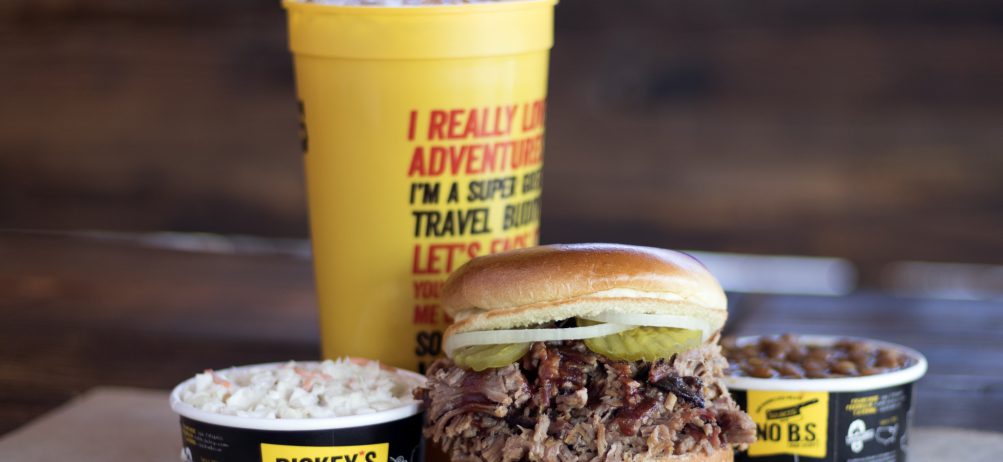 Dickey's Barbecue Pit Brings Texas-style Barbecue to Napa, CA
'
(Napa, CA) Dickey'sBarbecue Pit continues their expansion in California with a new location inNapa slated to open in 2018. The new location will be owned by Californialocals, Rene and Gwen Bassett. New to the restaurant industry, the couple looksforward to embarking on their new venture with Dickey's and bringingTexas-style barbecue to residents of their community.
"At Dickey's Barbecue Pit, we pride ourselves on serving each and everyguest authentic, Texas-style barbecue," says Laura Rea Dickey, CEO of Dickey'sBarbecue Restaurants, Inc. "With new franchisees such as Rene and Gwen Bassettthat truly love the brand, we can continue our growth and more importantlycontinue serving our guests delicious barbecue."
As a retired military veteran, Rene and wife, Gwen,decided they wanted to open their own restaurant and after researchingfranchising concepts found a home in Dickey's. "The community here in Napaneeds a delicious, affordable barbecue option and we look forward to givingthem just that," says Rene. "Dickey's is a well-established brand nationwideand we are excited to become a part of the family."
To learn more about franchising with Dickey's, visit Dickey's franchising page or call866-340-6188.
About Dickey's BarbecueRestaurants, Inc.
Dickey's Barbecue Restaurants, Inc., the nation's largest barbecuechain, was founded in 1941 by Travis Dickey. Today, all meats are still slowsmoked on-site in each restaurant. The Dallas-based family-run barbecuefranchise offers several slow-smoked meats and home style sides with 'No B.S.(Bad Stuff)' included. The fast-casual concept has expanded to more than 550locations in 44 states. In 2016, Dickey's won first place on Fast Casual's"Top 100 Movers and Shakers" list and in 2017 again won a top 10 onthe list. Dickey's Barbecue Pit has also been recognized by EntrepreneurMagazine, Franchise Times, and Nation's Restaurant News. For more information,visit www.dickeys.com.
###
'