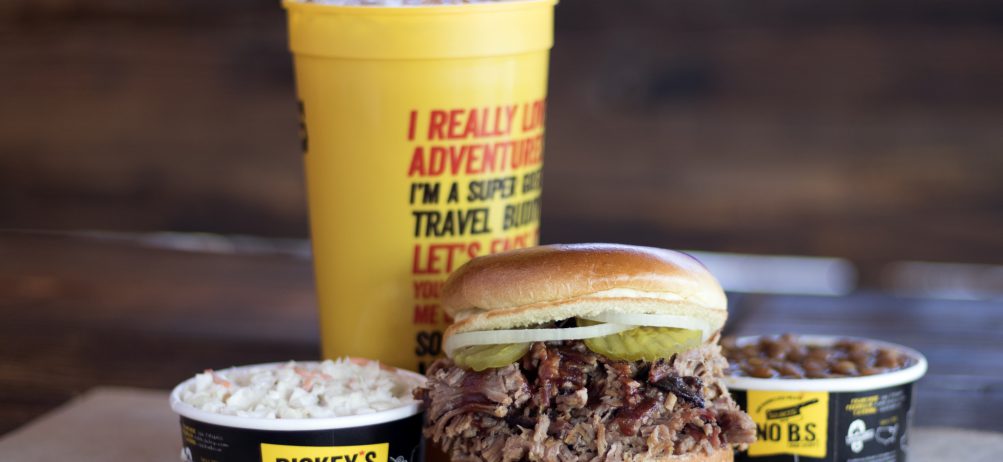 Dickey's Barbecue Pit Brings Texas-style Barbecue to Soddy Daisy
'
(Soddy Daisy, TN) Local Tennessee couple bringsDickey's slow-smoked, Texas-style barbecue to Soddy Daisy in Spring 2018. Thenew location will be opened by new Dickey'sBarbecue Pit owners Mark and Donna Oldham.
"Dickey's Barbecue Pit has been family owned and operated since 1941and we consider each of our owners as a part of our family," said Laura ReaDickey, CEO of Dickey's Barbecue Restaurants, Inc. "We are always proud when passionatefranchisees such as Mark and Donna Oldham decide to invest in Dickey's and helpus further our brand."
Originally from Tennessee, the Oldhams are not new to creating abusiness to serve their community. Though Dickey's will be their firstrestaurant venture, the Oldhams are owners of a chicken farm in their homestate.
The couple knew they wanted to get into the restaurant business andafter trying Dickey's and researching the Dickey's franchisee program, theyknew it was a perfect fit. "Immediately after we tried Dickey's barbecue, weknew this was the concept we needed to buy into," says Mark Oldham. "We lookforward to bringing Dickey's to our community and having a new business for ourfamily to run together."
To learn more about franchising with Dickey's, visit Dickey's franchising page or call866-340-6188.
About Dickey's BarbecueRestaurants, Inc.
Dickey's Barbecue Restaurants, Inc., the nation's largest barbecuechain, was founded in 1941 by Travis Dickey. Today, all meats are still slowsmoked on-site in each restaurant. The Dallas-based family-run barbecuefranchise offers several slow-smoked meats and home style sides with 'No B.S.(Bad Stuff)' included. The fast-casual concept has expanded to more than 550locations in 44 states. In 2016, Dickey's won first place on Fast Casual's"Top 100 Movers and Shakers" list and in 2017 again won a top 10 onthe list. Dickey's Barbecue Pit has also been recognized by EntrepreneurMagazine, Franchise Times, and Nation's Restaurant News. For more information,visit www.dickeys.com.
###
'