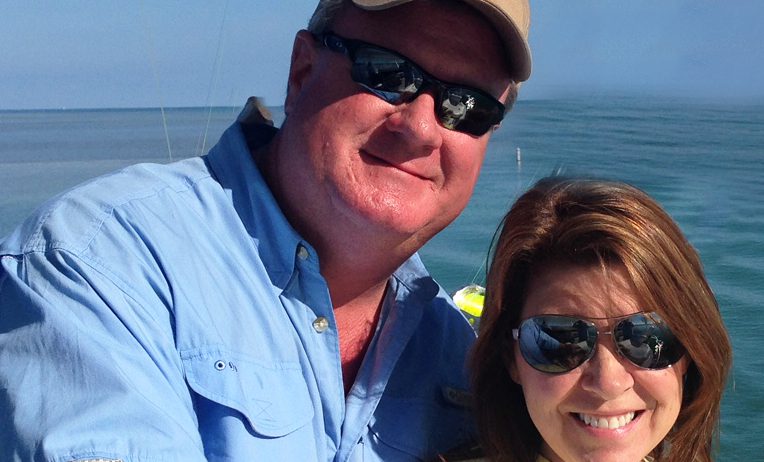 Dickey's Barbecue Pit Family Business Extends Beyond the Dickey Family
'
Original franchisee still with brand 22 years later
---
(Dallas, TX)Dickey's Barbecue Pit originalfranchisee, Dale Smith, will smoke over 360 pounds of pulled pork inpreparation for the big game next weekend. Frank and Dale Smith opened thefirst Dickey's Barbecue franchise in McKinney, TX in 1994. Twenty-two yearslater, the Smiths have six locations, with plans to continue their growth.
Dale Smithhelped create the 'Pulled Pork and Pigskin' promotion that entitles couponholders to a free pound of pulled pork with every XL family pack purchase January30 – February 5. Smith is an original member of Dickey's National FranchiseAdvisory Council which develops marketing promotions and advises on major decisionsfor the Dickey's brand. The 'Pulled Pork and Pigskin' promotioncoupons can be downloaded from the Dickey's website on the promo page.
The Smiths'franchising story began when Dale's father Frank saw an advertisement forfranchising opportunities in the Dallas Morning News. The Smiths' originallocation is still open and will double up on staff this week to help supportthe Big Game promotion.
Dale helpedhis father Frank open multiple Dickey's locations in Texas, and in 2008 hebought the locations from his father. Since then, Dale has expanded to sixDickey's locations across north Texas. Years ago, Dale had eight locations anddecided to sell two of those stores to his first manager, MJ Breaux, who stillowns and operates those locations today.
"Dickey'sBarbecue Pit has been a part of our family since I can remember and I am proudto continue the tradition with my family today," says Dale Smith. "I have seenDickey's grow from ten locations to 600 locations nationwide and I am proud tohave been a part of it every step of the way."
Smithattributes his success with Dickey's Barbecue Pit to a great partnership basedon delicious barbecue and the fact Dickey's has stuck to its roots of authenticbarbecue even while expanding across the nation. While Dickey's has grown andadapted to accommodate guests' tastes, the brand has always kept the focus onTexas-style barbecue, smoked low and slow onsite in every location every day.
"Growing upI heard my father talk about the Smith family's dedication to Dickey's BarbecuePit, and it has been a great pleasure to have the opportunity to work closelywith their family through two generations," says Roland Dickey, Jr., CEO ofDickey's Capital Group. "Dickey's is a family business and we continue to growwith hard working Owner/Operators such as the Smiths, whom we consider family."
Dickey'sBarbecue Pit hopes families nationwide also continue the tradition of barbecueand the Big Game by enjoying delicious, pit-smoked barbecue during their watchparty this year.
To learnmore about joining the Dickey's Barbecue Pit family go to www.dickeys.com/franchise or call866-340-6188.
AboutDickey's Barbecue Restaurants, Inc.
Dickey's Barbecue Restaurants, Inc., the nation's largest barbecue chainwas founded in 1941 by Travis Dickey with the goal of authentic,slow-smoked barbecue. All meats are still slow smoked on-site in eachrestaurant which is why at Dickey's, "We Speak Barbecue." The Dallas-basedfamily-run barbecue franchiseoffers a quality selection of signature meats, savory sides, tangy barbecuesauce and free kids' meals every Sunday. The brand has expanded to 600locations in 44 states. In 2016, Dickey's won first place on Fast Casual's "Top100 Movers and Shakers" and ranked in the top ten of Franchise Times' "Fastand Serious." Dickey's Barbecue Pit wasrecognized for the third year by Nation's Restaurant News as a "Top 10 GrowthChain" and by Technomic as the "Fastest-growing restaurant chain in thecountry." For more information, visit www.dickeys.comor for barbecue franchise opportunities call 866.340.6188.
###
'