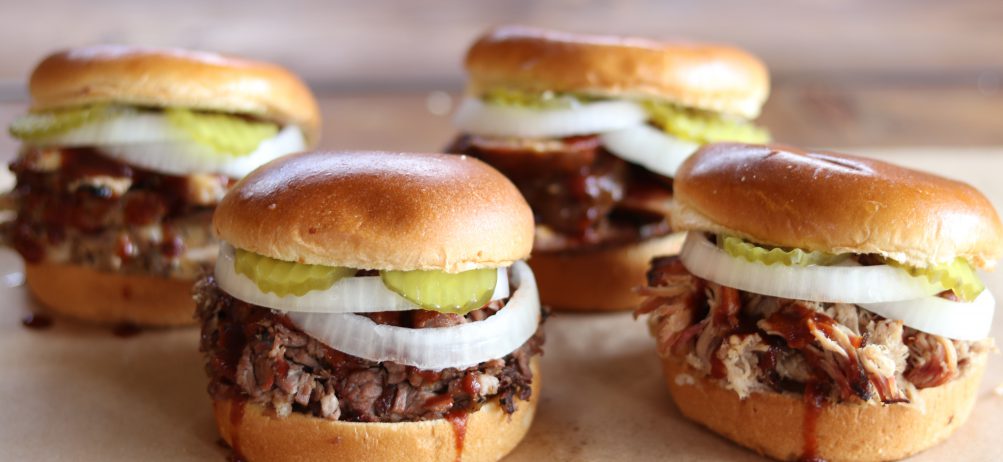 Dickey's Barbecue Pit Hits Victorville with Three Day Barbecue Bonanza
(Victorville, CA) Victorville residents will have a new reason to eat out when Dickey's Barbecue Pit opens on Thursday, April 30 at 11 a.m. The new location is hosting a three day grand opening celebration where the first 50 guests will receive gift cards ranging from $5 to $50.
"Spring is the perfect time for barbecue," said Roland Dickey, Jr., CEO of Dickey's Barbecue Restaurants, Inc. "I'm looking forward to the success of Tim Zhou as he brings Dickey's Barbecue to the Victorville community."
Friday, Dickey's Barbecue will have all day merchandise giveaways with t-shirts, sunglasses, koozies and more. Saturday, radio station 100.7 Kat Country will be on-site from noon to 2 p.m. and one lucky winner will receive a $500 gift card and three winners will win free barbecue for an entire year. Guests can also grab $2 pulled pork barbecue sandwiches during the event.
"Dickey's Barbecue Pit really impressed me when I searched for franchise opportunities," said first time owner, Tim Zhou. "The family friendly atmosphere and slow smoked barbecue with home-style sides will be a hit in the community."
The new Dickey's Barbecue Pit in Victorville is located at 15683 Roy Rogers Drive, Suite 304 & 305 and the phone number is 706.493.8011. Stay up-to-date on Facebook.