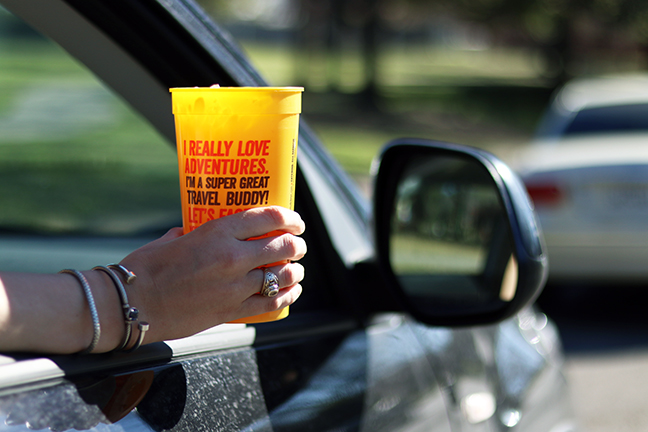 Dickey's Barbecue Pit Hosts Fundraiser in 17 DFW Stores to Benefit Injured Police Officer
WHAT:
17 Dickey's Barbecue Pit locations in the DFW Metroplex will hold a fundraiser for injured Fort Worth police officer Matt Pearce, who was shot in the line of duty. Ten percent of sales in all stores will benefit Officer Pearce. Use hashtag #TeamPearce to participate in the story. The event is being hosted by Barbecue, Boots & Badges, Dickey's charitable foundation which benefits first responders and their families.
WHO:
Fort Worth police officer Matt Pearce sustained seven gunshot wounds during a pursuit March 15. Officer Pearce remains in the hospital in stable condition. Barbecue, Boots & Badges is Dickey's foundation committed to leaving a footprint on the communities we serve by providing funding and resources to law enforcement, firefighters and their families.
WHEN:
Wednesday, April 13
11:00 a.m. – 2:00 p.m.
WHERE:
17 Dickey's locations throughout DFW:
2525 Wycliff Ave.
Dallas, TX 75219
5701 President George Bush Turnpike, Suite 110
Rowlett, TX 75089
1441-A Coit Road
Plano, TX 75075
3711 Belt Line Road
Addison, TX 75001
106 East Highway 67
Duncanville, Texas 75137
251 Southwest Wilshire Blvd. Suite 126
Burleson, TX 76028
6219 Oakmont Blvd
Fort Worth, TX 76132
951 North Beach Street
Fort Worth, TX 76111
2530 W. University, Suite 1110
Denton, TX 76201
1211 14th Street
Plano, TX 75074
7770 Forest Lane
Dallas, TX 75230
D/FW Airport, Terminal C, Gate 6
D/FW Airport, Terminal E, Gate 27
600 N. Central Expressway
McKinney, TX 75070
1509 W. 7th Avenue
Corsicana, TX 75110
4610 Central Expressway
Dallas, TX 75206
Love Field Airport, 8006 Cedar Springs
Space C-2190
Dallas, TX 75235
WHY:
Since 1941, the Dickey family has taken pride in serving slow-smoked barbecue in their local communities. Today, the Dickey family and its family of restaurants take pride in serving those who serve our communities, local police and firefighters.
This evolution in community involvement and civic stewardship is Barbecue, Boots & Badges. The foundation, enthusiastically led by Chairman and former Dallas Commissioner Maurine Dickey, supports local law enforcement, firefighters and their families. The foundation is national, yet the support is intensely local — benefiting law enforcement and firefighters who put their lives on the line every day, serving the public. This is a way for Dickey's Barbecue Pit to serve in return.
Barbecue, Boots & Badges also creates partnerships between law enforcement and communities that are crucial in orchestrating crime reduction programs and initiatives.
CONTACT:
For media interviews or additional information, please contact Kim Harms: kharms@dickeys.com and Michelle George: mgeorge@dickeys.com.