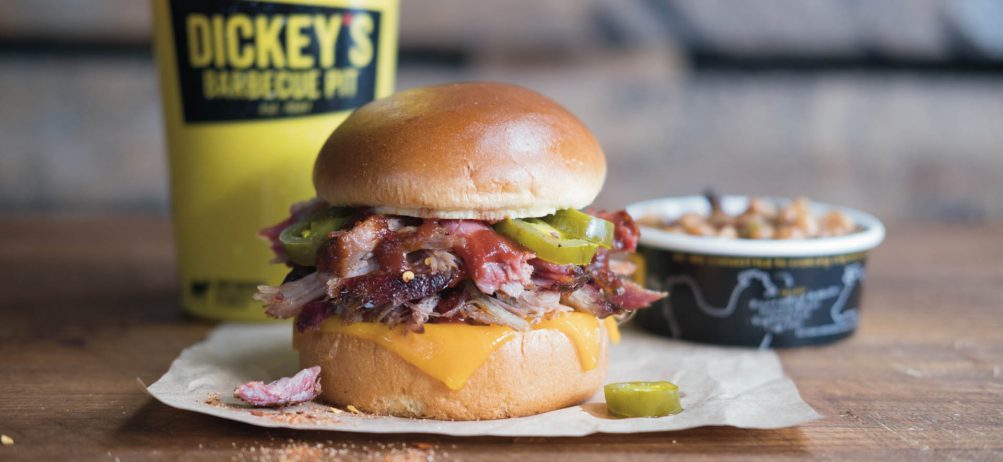 Dickey's Barbecue Pit is Now Serving the Best Barbecue in Tucson
(Tucson, AZ) On Thursday, May 22 at 11:00 a.m. the newest Dickey's Barbecue Pit in Arizona will open with a three-day grand opening celebration. The first 50 dine-in customers will receive a gift card for up to $50 to Dickey's Barbecue Pit.
"Tucson and Oro Valley are in dire need of good restaurants that have a high quality of food for an affordable price," said local franchise owner David Wirth. "Dickey's Barbecue Pit will be the new local favorite for lunch, dinner and catering."
Friday, radio station K-Hit 107.5 will be on-site from 11:00 a.m. to 1:00 p.m. and this location will be serving $2 pulled pork barbecue sandwiches. Also, one lucky winner will be chosen for a $500 gift card and three winners will receive free barbecue for an entire year. Saturday, the new Dickey's Barbecue Pit in Tucson will be offering all day merchandise giveaways.
Wirth graduated with a degree in Mechanical Engineering. He has an extensive background in food service starting when he worked a hot dog cart with his dad as a kid. The new Dickey's Barbecue Pit in Tucson is located 7850 North Oracle and the telephone number is 520.219.5RIB (5742).