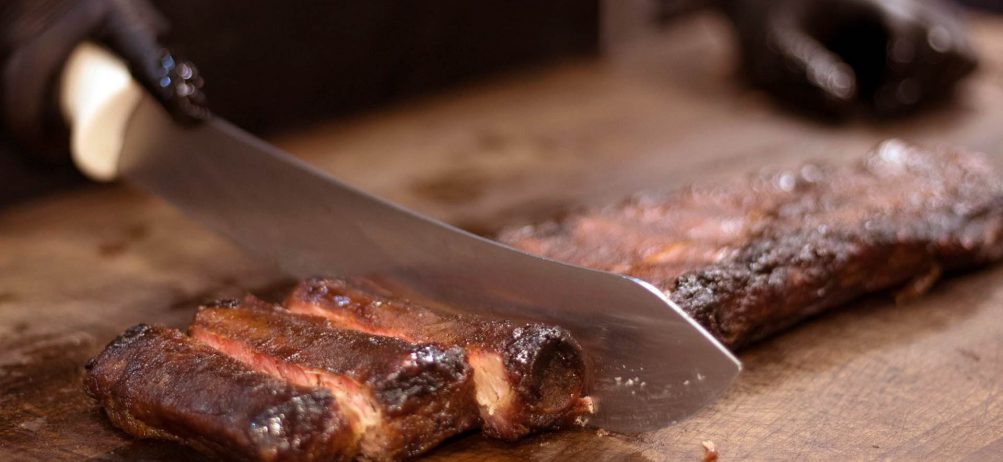 Dickey's Barbecue Pit Kicks Off New Austin Location With a Party
On Thursday, August 29 at 11 a.m. the first 50 dine-in customers who purchase an item on that day will receive a Dickey's gift card fully loaded with up to $50. On Friday, customers will enjoy a day of giveaways and the party continues with $2 Pulled Pork Big Barbecue sandwiches from 11 a.m. to 1 p.m. and a guest appearance by 98.1 KVET Country. A $500 Dickey's Barbecue Pit Gift Card will be awarded after a special drawing that day. "We are proud to bring our first Dickey's Barbecue Pit to the Austin area," said Benjamin Formby, owner of Dickey's Barbecue Pit in Northwest Austin. "The food is incredible and the service is unbeatable — this is the first of several Dickey's Barbecue Pit restaurants we hope to open." Formby Construction LLC, remodeled the inside of the store and recreated the façade of the storefront. Benjamin's wife, Stacy, is a former teacher in the area and will serve as the brand ambassador for the new restaurant. Scott Jones will be the general manager for this new location. A veteran and former police officer, Jones brings a wealth of restaurant experience to Austin's vibrant restaurant community. The new Dickey's Barbecue Pit is located at 11416 RR 620 North, near Lake Travis and the store phone number is 512.250.8844. Dickey's Barbecue Pit will be open from 11a.m. to 9 p.m. daily and features fresh, smoked meats, home-style sides and full-service catering. For all of the details of the 3-day opening celebration visit the local Facebook page.
(Austin, TX) On Thursday, August 29th, the newest Dickey's Barbecue Pit will open in Northwest Austin. The new location is at the intersection of Anderson Mill and Rural Route 620. The restaurant will bring Dickey's Barbecue Pit's famous menu to area barbecue fans.