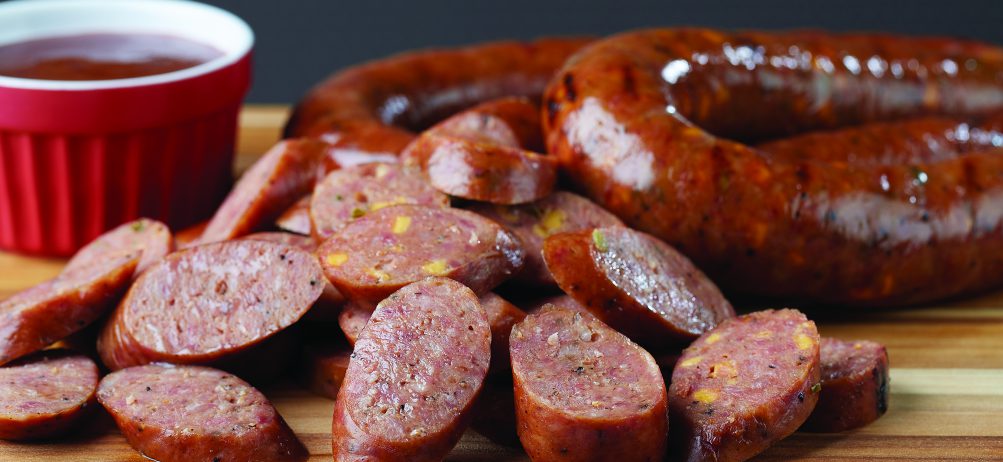 Dickey's Barbecue Pit Now in Safeway Stores Across Northern California
'
DALLAS, June 8, 2017 /PRNewswire/ — Dickey's Barbecue Pit's signature smoked sausages are hitting Safeway shelves just in time for summer. The majority of Safeway locations across Northern California are now carrying Dickey's Smoked Spicy Cheddar Sausage and Hot Links.
Dickey's is committed to sourcing only responsibly raised, quality meats, and its line of signature smoked sausages is no exception. Following Dickey's "No B.S. (Bad Stuff)" policy, all sausages are MSG, nitrite and nitrate free. In addition, keeping the guest in mind, the sausage is easy to prepare and competitively priced.
"We are always looking for new ways to give our loyal guests what they want and are excited to offer another opportunity to bring Dickey's into their homes," said Laura Rea Dickey, CEO of Dickey's Barbecue Restaurants, Inc. "We are proud of our partnership with Safeway, which makes it even more convenient for guests to enjoy our delicious, hickory-smoked sausage at their festivities and barbecues throughout the summer."
To find the store nearest you, click here. Find Dickey's on Twitter, Facebook and Instagram.
'