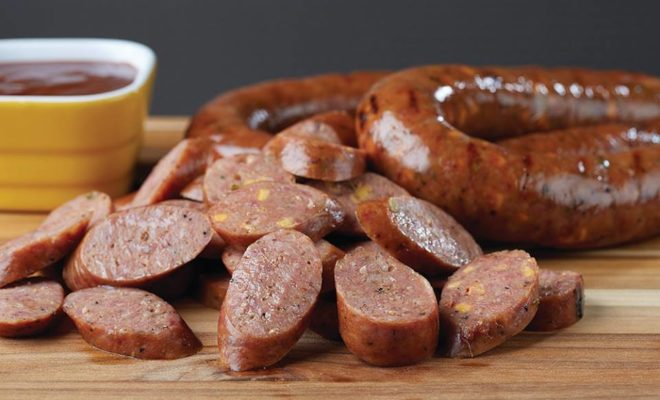 Dickey's Barbecue Pit Offers North Carolinians a Delicious and Convenient Barbecue Option
'
(Cary, NC) Dickey's Barbecue Pit plans to open their newest NorthCarolina location this Fall in Cary, NC behind the lead of new Owner/Operator,William DeArmey. A long-time North Carolina resident and former Dickey'sBarbecue Pit employee, DeArmey and his family are looking forward to bringing adelicious barbecue option to their community.
"At Dickey's Barbecue Pit, we pride ourselves on serving authentic,Texas-style barbecue to our community with a side of southern hospitality,"says Laura Rea Dickey, CEO of Dickey's Barbecue Restaurants, Inc. "We love thatin an area that has many amazing barbecue options, Dickey's is still a fanfavorite and is being provided to the community by first-class Owner/Operators likeWilliam DeArmey."
After working at a local Dickey's Barbecue Pit location for a short sixmonths, DeArmey decided it was time to open a location of his own. "NorthCarolina has delicious barbecue options everywhere, but Dickey's has the bestbarbecue sandwich, hands down," says DeArmey. "When it came down to if I shouldopen my own Dickey's location it was easy; I love the food and I love thebrand."
To find the location nearestyou, click here. Find Dickey'son Facebook, Instagram and Twitter.
About Dickey's Barbecue Restaurants, Inc.
Dickey's Barbecue Restaurants, Inc., the nation's largest barbecue chainwas founded in 1941 by Travis Dickey. Today, all meats are still slowsmoked on-site in each restaurant. The Dallas-based family-run barbecue franchise offersseveral slow-smoked meats and home style sides with 'No B.S. (BadStuff)' included. The fast-casual concept has expanded to nearly 600locations in 44 states. In 2016, Dickey's won first place on Fast Casual's"Top 100 Movers and Shakers" list and in 2017 again wona top 10 on the list. Dickey's Barbecue Pit has also been recognized byEntrepreneur Magazine, Franchise Times, and Nation's Restaurant News. For moreinformation, visit www.dickeys.com.
###
'