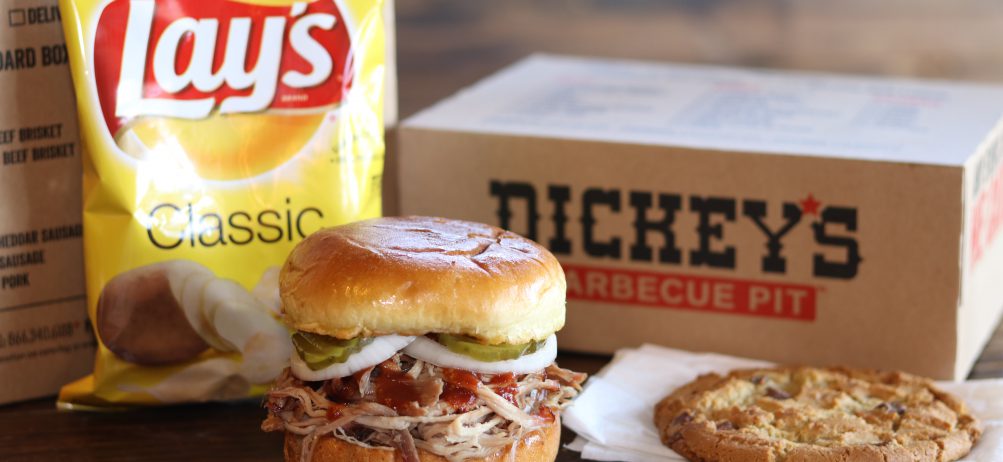 Dickey's Barbecue Pit Rolls Out Egg-cellent Easter Feast
(Dallas, TX) Dickey's Barbecue Pit launched their twist on the traditional Easter Feast this month. The nation's largest barbecue chain is offering the popular Barbecue Honey Ham or a complete Easter meal that feeds up to twelve family members with the option to order online for convenience. Easter hams have been a Dickey's tradition since 1952.
"We're proud that our Barbecue Honey Ham is a holiday tradition for many of our guests across the country," said Roland Dickey, CEO for Dickey's Barbecue Restaurants, Inc. "It's humbling that guests continue to trust our family for their family gatherings for holidays."
Dickey's Barbecue Honey Ham is a 6-7 pound spiral cut ham that is glazed to perfection with a combination of sweet golden honey and Dickey's signature hickory smoke. Dickey's Complete Easter Meal includes the Barbecue Honey Ham along with baked potato casserole, green beans with bacon, Caesar salad and a dozen buttery rolls for $99.95. The Barbecue Honey Ham is also available for individual order for $59.95. The fast casual chain makes is even easier for guests to order with online ordering available at most locations.
"By offering holiday meals our guests can order from home or the office, we hope to make Easter entertaining seamless," said Christie Finley, chief brand officer of Dickey's Barbecue Restaurants, Inc. "Online ordering continues to gain popularity amongst our guests and a growing revenue stream for our brand."