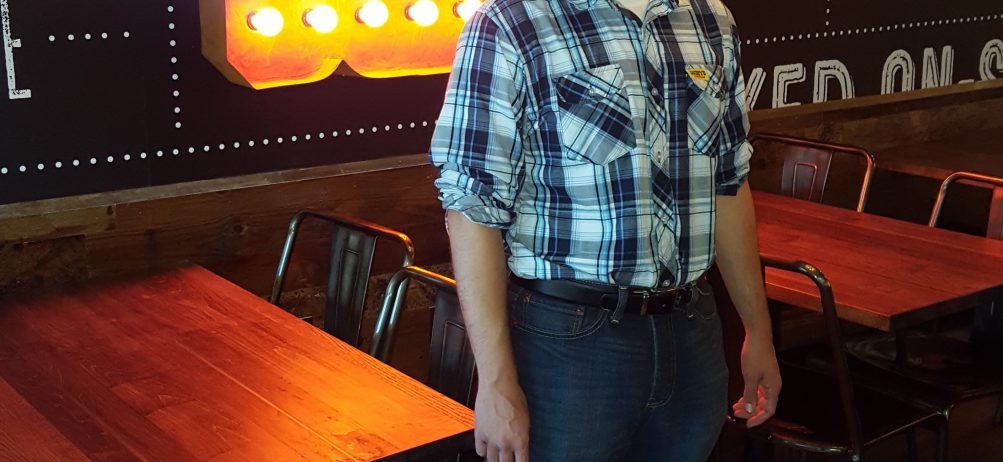 Dickey's Barbecue Pit Serves Up Smokin' Specials With Grand Opening in Camp Hill
'
The newDickey's store will offer four weeks of fun, including free barbecue for a yearfor three lucky winners
(Camp Hill, PA) Dickey's Barbecue Pit will celebratethe grand opening of its newest location in Camp Hill this Thursday!
Three luckyguests will win free barbecue for a year at the new location, and the storewill offer several other specials and giveaways for the next four weekends. Toenter for free barbecue for a year, guests can either use hashtag #1FreeYearofBBQ on any social mediapage, order online or sign up for the Big Yellow Cup Club to receive loyalty points andmembers-only specials.
To find theDickey's Barbecue Pit nearest you, click here.
"Dickey's BarbecuePit is has greatly increased its presence in Pennsylvania in the past year andwe look forward to opening our 16th location in The Keystone State,"says Roland Dickey, Jr., CEO of Dickey's Barbecue Restaurants, Inc. "Wecongratulate Owner/Operator Brandon Philp on his grand opening."
Doorsopen this Thursday and guestscan enjoy the grand opening events over the next four weeks:
ThirstyThursdays – All guests will receive afree Big Yellow Cup with Dickey's new reusable travel lid and straw. Thefirst 50 guests will receive a taste of Dickey's butcher taco of the month, theCuban taco.
PhilanthropyFridays – "You Give,We Give", guestswho donate to Dickey's charitable foundation, Barbecue, Boots & Badges, will receive a gift card. Uniformed firstresponders also receive 50 percent off their meal.
Singer/SongwriterSaturdays – Enjoy livemusic from a local musician.
Kids Eat FreeAll Day Every Sunday (with dine-in purchase of an adult meal)
Mechanicsvillenative Brandon Philp spent five years in the retail industry after completinghis undergraduate degree at Messiah College. He looks forward to opening hisfirst business close to his hometown to serve authentic, Texas-style barbecueto the community. "'I am excited to provide a great barbecue option to the citizensof Camp Hill," Philp says. "We have already had a lot of interest in the newstore, and I look forward to meeting and serving our guests."
Residentsof Camp Hill can find their newest Dickey's at 34001 Hartzdale Dr., Camp Hill,PA 17011. The phone number is 717-260-3738.
Find Dickey's on Facebook, Instagram and Twitter.


About Dickey's Barbecue Restaurants, Inc.
Dickey'sBarbecue Restaurants, Inc., the nation's largest barbecue chain was founded in1941 by Travis Dickey with the goal of authentic slow-smokedbarbecue. Today, all meats are still slow smoked on-site in each restaurantliving up to the company tagline, "We Speak Barbecue." TheDallas-based family-run barbecuefranchise offers a quality selection of signature meats, home style sides,tangy barbecue sauce and free kids' meals every Sunday. The fast-casual concepthas expanded to more than 560 locations in 43 states. This year Dickey's wonfirst place on Fast Casual's "Top 100Movers and Shakers" and ranked in the top ten of Franchise Times' "Fast and Serious." Dickey's Barbecue Pit was recognized for the third year byNation's Restaurant News as a "Top 10 Growth Chain" and by Technomic as the"Fastest-growing restaurant chain in the country." For more information, visit www.dickeys.com or for barbecue franchiseopportunities call 866.340.6188.
'