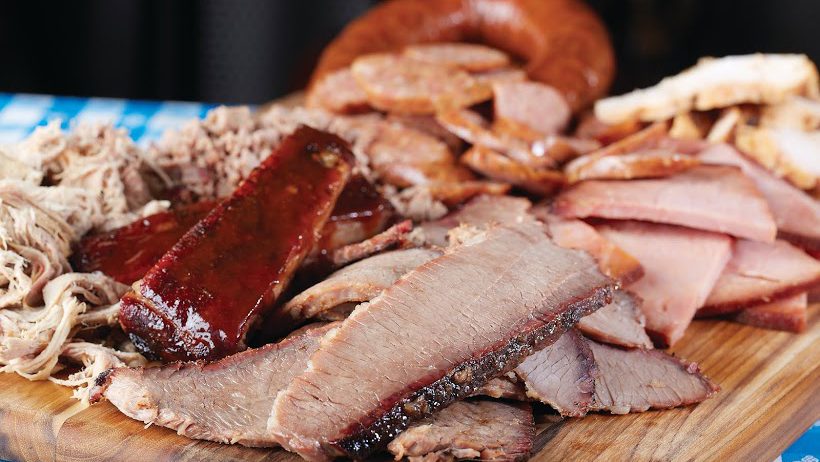 Dickey's Barbecue Pit Signs Four-Store Agreement in Oregon
'
The four-store development agreement will double Dickey's presence in the state
(Portland, OR) Dickey's Barbecue Pit is doubling its footprint in Oregon with a recently executed four-store development agreement. The Beaver State currently boasts four Dickey's locations. Owner/Operator Todd Saperstein owns two of those locations and plans to open one store per year for the next four years, possibly adding more locations in the future.
Todd Saperstein began his career in the mortgage industry, but decided to change his career path to franchise ownership when the industry took a downturn. After researching franchise concepts, he chose Dickey's because of the rapid growth nationwide and support from the home office. He opened his first Dickey's location in September 2014 and his second followed in July 2015. He is considering locations in and around the Portland area. A native Oregonian, Saperstein says, "I am proud to bring the Dickey's brand to Oregon, and have gotten excellent feedback from my loyal guests. I look forward to bringing Texas-style, slow-smoked barbecue to new regions of our great state."
Saperstein says that there is a growing demand for authentic, Texas-style barbecue. The Portland community has wholeheartedly embraced Dickey's quality meats which are slow-smoked in every location, every day.                             
"Dickey's is growing rapidly throughout the Pacific Northwest," says Roland Dickey, Jr., CEO of Dickey's Barbecue Restaurants, Inc. "We congratulate Todd Saperstein on doubling our brand presence in Oregon."            
To learn more about franchising with Dickeys, visit www.dickeys.com/franchise or call 866-340-6188.
To find the Dickey's Barbecue Pit nearest you, click here. Find Dickey's on Twitter, Facebook and Instagram.  
About Dickey's Barbecue Restaurants, Inc.
Dickey's Barbecue Restaurants, Inc., the nation's largest barbecue chain was founded in 1941 by Travis Dickey with the goal of authentic slow smoked barbecue. Today, all meats are still slow smoked on-site in each restaurant living up to the company tagline, "We Speak Barbecue." The Dallas-based family-run barbecue franchise offers a quality selection of signature meats, home style sides, tangy barbecue sauce and free kids' meals every Sunday. The fast-casual concept has expanded to over 540 locations in 43 states. Dickey's was recognized for the third year by Nation's Restaurant News as a "Top 10 Growth Chain" and by Technomic as the "Fastest-growing restaurant chain in the country." For more information, visit www.dickeys.com or for barbecue franchise opportunities call 866.340.6188.