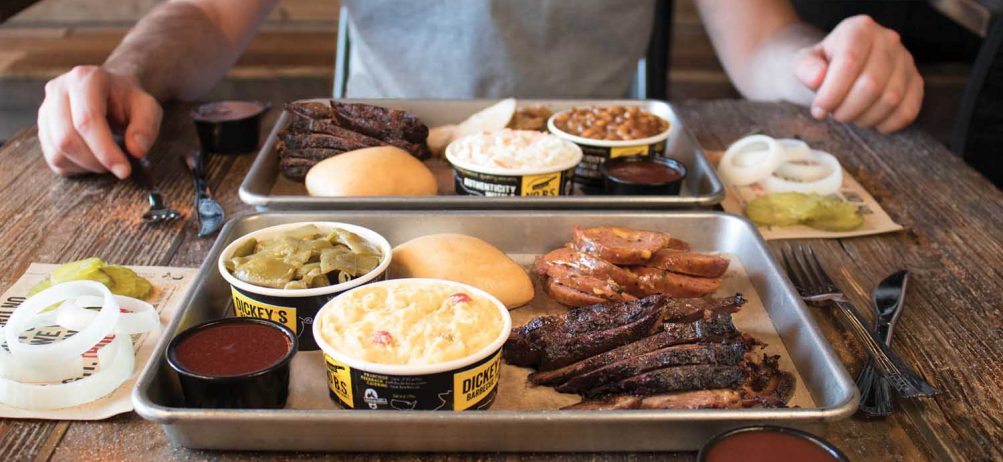 Dickey's Barbecue Pit Swaggers in to Lancaster with First Location
(Lancaster, PA) On Thursday, July 10 at 11 a.m., Lancaster residents will have a new reason to eat out. The first Dickey's Barbecue Pit in Lancaster will open and to a three-day grand opening celebration where the first 50 dine-in guests receive gift cards worth up to $50. Lancaster is the the seventh location to open in Pennsylvania with an eighth planned for Wilkes-Barre this year.
"My wife and I had eaten at three different Dickey's Barbecue Pits around the country and were impressed with each one," said first time owner, Scott Lefever. "I wanted to do something different than the typical food offered here in Lancaster and I knew people would love to have a barbecue option."
Friday, the new Dickey's Barbecue Pit will offer all day merchandise giveaways. On Saturday, radio station 92.7 WKZF is onsite from 11 a.m. – 1 p.m. This location will be serving $2 pulled pork barbecue sandwiches. Also, one lucky winner will be chosen for a $500 gift card and three winners will receive free barbecue for an entire year.
Lefever has owned two hobby shops for about fifteen years. He most recently worked for the Strasburg Railroad. The new Dickey's Barbecue Pit in Lancaster is located at 2481 Lincoln Highway East and the phone number is 717.435.8444. Keep up with this newest location on Facebook.