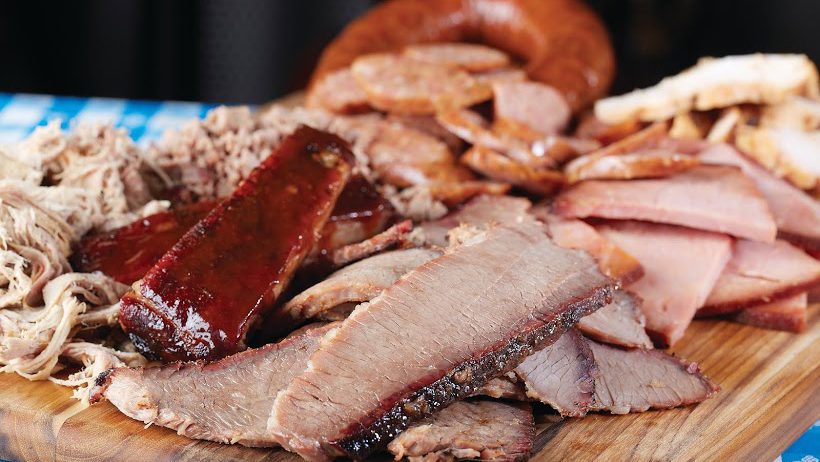 Dickey's Barbecue Pit to Open Three New Stores in Amarillo Area
'
Development deal inked to Bring two new Dickey's locations to Amarillo andone in Dumas
(Amarillo, TX) Dickey's Barbecue Pit is slow smoking into the TexasPanhandle with three new locations slated to arrive in the Amarillo area in thenext two years. The first location will open in March 2017, with the otherlocations to follow in the next year.
"Dickey's Barbecue Pit has deep roots in Texas, and we are proud toexpand into the Texas Panhandle," says Roland Dickey Jr., CEO of Dickey'sBarbecue Pit. "The Dickey family looks forward to the partnership with JustinHowe to expand the barbecue brand in our home state."
Owner/Operator Justin Howe is a serial entrepreneur, with fourbusinesses currently open in the Amarillo area. Having grown up in therestaurant industry, he started out early peeling shrimp in his grandfather'srestaurant, and now co-owns two original concepts with his stepfather GaryHutchens. The family currently owns local Amarillo hotspots Texas Tea and BunsOver Texas. "I look forward to growing with Dickey's," Howe says. "I wasattracted to the barbecue brand because of its consistency, quality and rapidgrowth. I love to cook and I love barbecue, and I'm excited to begin this newventure in my hometown."
Dickey's Barbecue Pit is expanding rapidly nationwide, with more than560 locations in 43 states. The nation's largest barbecue chain, Dickey'soffers a low startup cost to franchisees and ongoing marketing and trainingsupport for every store system-wide.
To learn more about franchising with Dickeys,visit www.dickeys.com/franchise or call866-340-6188.
To find the Dickey's Barbecue Pit nearestyou, click here. Find Dickey's on Twitter, Facebook and Instagram.
About Dickey's Barbecue Restaurants, Inc.
Dickey'sBarbecue Restaurants, Inc., the nation's largest barbecue chain was founded in1941 by Travis Dickey with the goal of authentic slow-smokedbarbecue. Today, all meats are still slow smoked on-site in each restaurantliving up to the company tagline, "We Speak Barbecue." TheDallas-based family-run barbecuefranchise offers a quality selection of signature meats, home style sides,tangy barbecue sauce and free kids' meals every Sunday. The fast-casual concepthas expanded to more than 550 locations in 43 states. This year Dickey's wonfirst place on Fast Casual's "Top 100Movers and Shakers" and ranked in the top ten of Franchise Times' "Fast andSerious". Dickey's Barbecue Pit was recognized for the third year byNation's Restaurant News as a "Top 10 Growth Chain" and by Technomic as the"Fastest-growing restaurant chain in the country." For more information, visit www.dickeys.com or for barbecue franchiseopportunities call 866.340.6188.
'