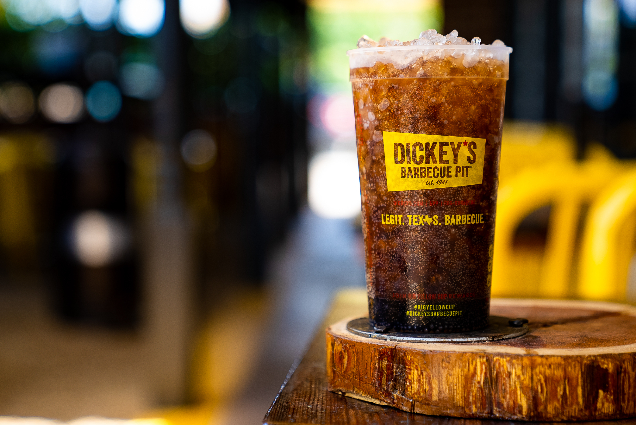 Dickey's Barbecue Pit Unveils the Newest limited-edition Cup to Celebrate 80TH ANNIVERSARY
Dickey's Barbecue Pit is continuing to celebrate 80 years of serving Legit. Texas. Barbecue.™ with the launch of its limited-edition Clear Summer Cup. From now until September 27th, (dates vary by location) the Clear Summer cup features the story of how Dickey's is Doing both Well & Good, It's what's inside that counts, which gives a nod to the clear look of the cup. The Clear Summer Cup explains the history of giving back and helping communities which is what the Dickey Foundation does by donating barbecue, purchasing lifesaving equipment, and providing grants.
Guests can visit any Dickey's location and collect the limited-edition cup. A portion of the proceeds from each cup sold will be donated to The Dickey Foundation, which provides financial opportunities, safety equipment and overall support for first responders. To date, The Dickey Foundation has donated over $200,000 to local first responders.
"Dickey's is celebrating eight decades of serving delicious barbecue and giving back to local communities." said Laura Rea Dickey, CEO of Dickey's Barbecue Restaurants, Inc. "These cups highlight our story, and how dedicated we are to giving back."
Prior to the launch of the Clear Summer Cup, Dickey's transformed its iconic Big Yellow Cup into the Golden 80th Anniversary Big Yellow Cup Edition. Dickey's will continue to release three more commemorative, limited-edition cups totaling six throughout the year to celebrate its 80th anniversary. All of the limited-edition cups will support The Dickey Foundation.
To learn more, follow Dickey's Franchise on Facebook, Instagram and Twitter. Download the Dickey's Barbecue Pit app from the Apple App Store or Google Play.