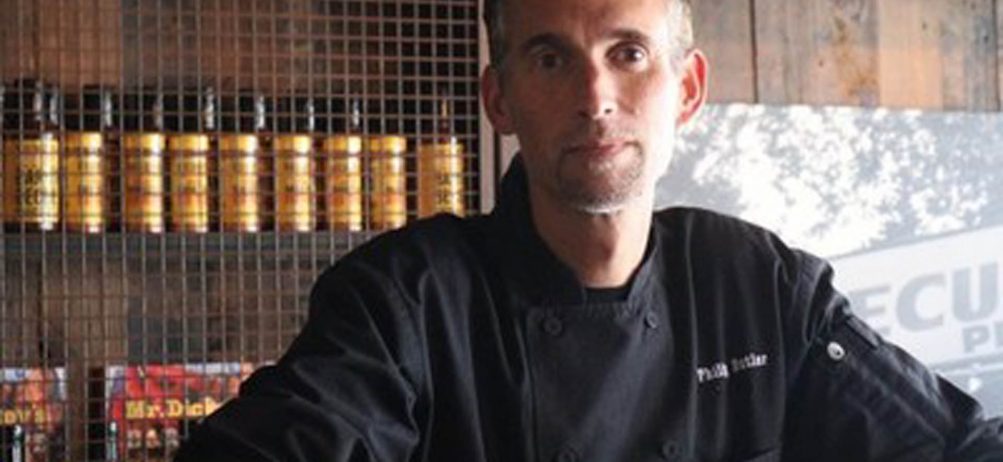 Dickey's Barbecue Pit Welcomes New Research and Development Chef
(Dallas, TX) Phil Butler joins the Dickey's Barbecue Pit family as the new Research and Development Chef. Phil has worked in the restaurant industry since he was 13 years old and looks forward to sharing his wealth of knowledge and passion for slow-smoked barbecue with the Dickey's team.
"The Dickey's Barbecue Pit family is proud to welcome Phil as our new Research and Development Chef," says Laura Rea Dickey, CEO of Dickey's Barbecue Restaurants, Inc. "With his years of experience, we look forward to the new and innovative ideas he has to take the Dickey's brand to an even higher standard than we have today."
Phil has always been passionate about good food and fell more in love with the art of cooking at the Culinary School of America in New York. He has experience with classic fine dining, designing restaurant concepts, menus and everything in between. He has been featured in multiple events and publications from the James Bear House to Bon Appetit Magazine.
"I have always enjoyed slow-smoked barbecue and truly fell in love with the direct science of smoking the perfect piece of meat. Dickey's is focused on crafting only the best barbecue for their guests and I look forward to working with the team to continue the brand's success," says Phil.
About Dickey's Barbecue Restaurants, Inc.
Dickey's Barbecue Restaurants, Inc., the nation's largest barbecue chain, was founded in 1941 by Travis Dickey. Today, all meats are still slow smoked on-site in each restaurant. The Dallas-based family-run barbecue franchise offers several slow-smoked meats and home style sides with 'No B.S. (Bad Stuff)' included. The fast-casual concept has expanded to more than 550 locations in 45 states as well as internationally. In 2016, Dickey's won first place on Fast Casual's "Top 100 Movers and Shakers" list and in 2018 was featured in the top 10 on the list. Dickey's Barbecue Pit has also been recognized by Entrepreneur Magazine, Franchise Times, and Nation's Restaurant News. For more information, visit www.dickeys.com .
###
Media Contact:
Callie Head
chead@dickeys.com
Ashley Richardson
arichardson@dickeys.com