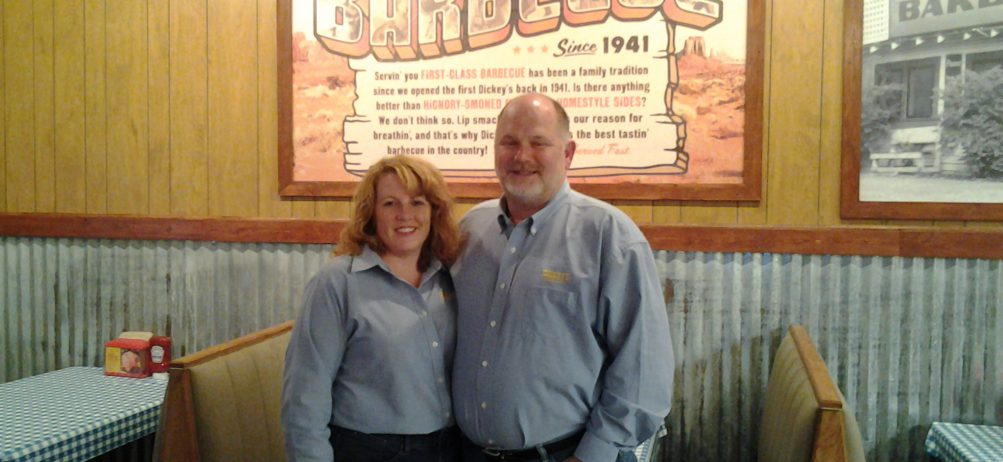 Dickey's First Location in West Virginia Opens on Thursday
'(Beckley, WV) Dickey's Barbecue is excitedto be opening its first location in West Virginia. The new restaurant in Beckley will open its doors on Thursday, October 25 at 11 a.m. and the first 100 customers will receive a free Pulled Pork BigBarbecue sandwich.
"The Beckley community is very excited and can't wait to taste some Texas barbecue," said franchise owner Stephanie Reeves, who runs this with her husband. "We're going to serve them something they've never had before—slow pit smoked authentic barbecue."
The Reeves are both native West Virginians, only leaving the state during Preston's stint in the United States Air Force. Stephanie brings over 15 years of management experience and Preston has worked for the United States Postal Service for the last 18 years.
"We love the Dickey's unique concept and their commitment to family tradition and food quality," said Reeves. "We're proud to be part of the Dickey's family and can't wait to bring great tasting barbecue at a great price to southern West Virginia."
The store is located at 1002 N. Eisenhower Dr. and the store phone number is 304-252-PORK. The general manager for this location is Michael Rubin and Kellie Young is the brand ambassador.
Dickey's hickory smokes their signature meats overnight in a pit in each location, offering beef brisket, pulled pork, chicken, polish sausage and much more. A full line of fresh sides are available, including cole slaw, barbecue beans, potato salad and French fries.