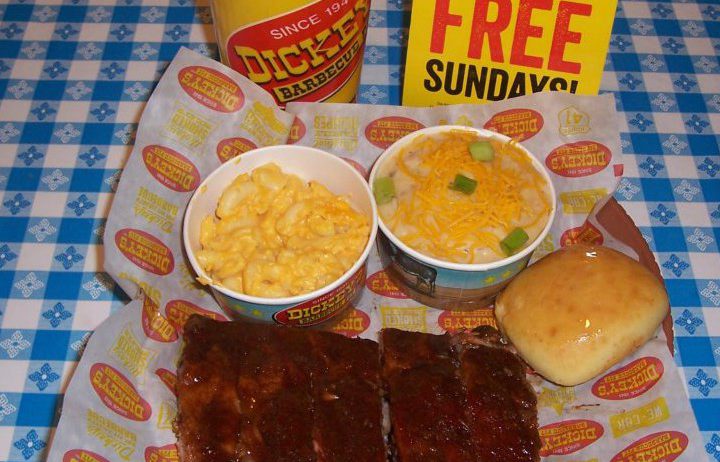 Dickey's Grand Opening Celebration This Friday
'(Woodville, FL) Bring your appetite to the grand opening of Dickey's Barbecue Pit in Woodville this Friday, October 12 from 11 a.m. to 1 p.m. In honor of this smokin' celebration Dickey'swill be serving $1 Pulled Pork Big Barbecue sandwiches and three lucky customers will win free barbecue for an entire year.
"We love serving our local community mouthwatering southern barbecue at an affordable price," said franchise owner Debra Lewis, who runs this location along with her husband John.  "Our meats are seasoned with Dickey's own special seasonings and slow smoked on-site using hickory wood."
Debra and John Lewis were both born in Tallahassee and are lifelong residents of Leon County. The Lewis' have two sons, Jeremy and Jesse and are deeply rooted in the area with many family and friends.
"We have big plans for Florida, with at least three more stores opening in the state this year," said Roland Dickey, Jr., president of Dickey's Barbecue Restaurants, Inc. "Our growth co
ntinues throughout the state and we are excited to bring authentic slow smoked barbecue to the area."
This new location is at 8159 Woodville Highway, right next door to the Woodville Post Office in Lewiswood Center.  It's on one of the main routes to the coast and the St. Marks and Wakulla Rivers, and is less than a five minute drive from Capital Circle SE. Dickey's is open from 11 a.m. to 9 p.m. daily.