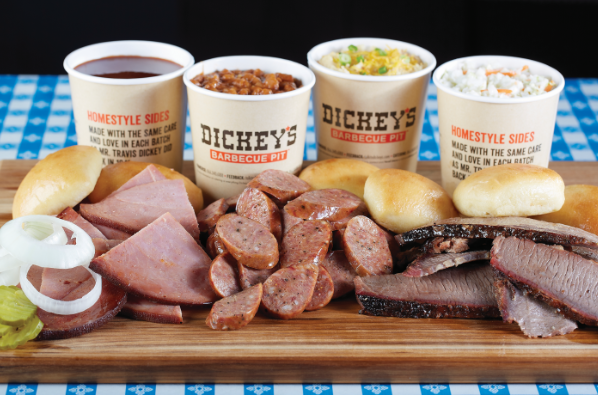 Dickey's in Bakersfield Throws Smokin' Hot Three Day Event
'(Bakersfield, CA) Dickey's Barbecue is inviting the Bakersfield community to a three day event to celebrate their opening. The party starts on Thursday,June 20 and runs through Saturday, June 22. Each day customers can enter to win a $500 Dickey's gift card with the winner being announced on Saturday.
Thursday, June 20:
Thursday sets the stage for a bigger than Texas celebration! The first 50 customers will receive a Dickey's gift card fully loaded with up to $50. The next 100 customers that walk through the door will receive a FREE Meal Plate Voucher with the purchase of a drink.
Friday, June 21:
The party continues with free Dickey's Barbecue giveaways. The first 100 customers will receive a free Big Yellow Cup of Miss Ollie's Tea. Doors open at 11 a.m.
Saturday, June 22:
Join KUZZ 107.9 for $2 Pulled Pork Big Barbecue sandwiches from 11 a.m. to 3 p.m. Dickey's will hold a drawing for free barbecue for an entire year. Three winners will be chosen and one lucky guest will win a $500 gift card to Dickey's.
Don't miss the party located just north of Rosedale Highway and Coffee Rd in the In-Shape shopping center next to FedEx Office. The store phone number is 661-589-4227. This location is owned and operated by Rich Aronson.