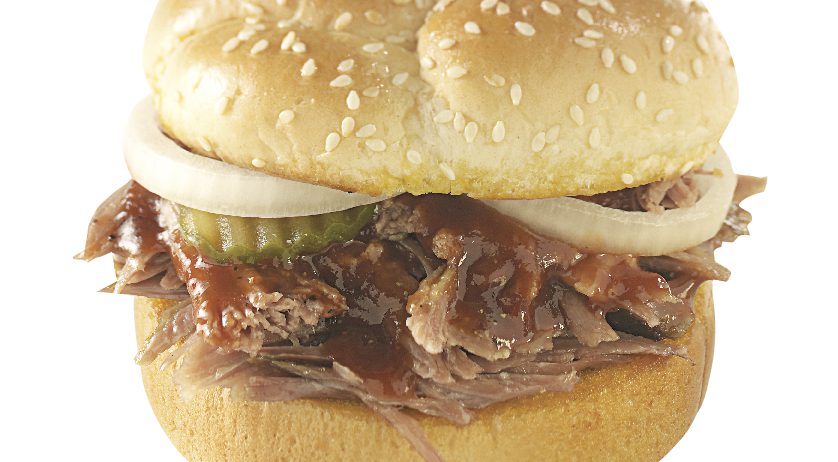 Dickey's is Serving $1 Pulled Pork Big Barbecue Sandwiches
'(Philadelphia, MS) Have you been longing for some tender pulledpork on a fresh buttery roll? On Friday, at 10:30 a.m. the Community Development Partnership will be hosting a ribbon cutting onsite. The grand opening event will begin at 11 a.m. to 1 p.m. Duringthat time Dickey's will be serving $1 Pulled Pork Big Barbecue sandwiches and three customers will win free barbecue for an entire year.
"We are excited to be serving the great Philadelphia community the best barbecue in the country," said Dickey's General Manager Darrell Theall. "We not only offer mouthwatering barbecue, but also excellent customer service."
Wilkerson owns and operates this new location and along with the Meridian Dickey's Barbecue. The new store is located at 200 Canal Place, Suite 180 and the store phone number is 601-656-5626. Dickey's is open from 11 a.m. to 9 p.m. daily.
"Dickey's is steering growth to Mississippi," said Roland Dickey, Jr., president of Dickey's Barbecue Restaurants, Inc. "We have big plans for the state and look forward to opening more locations this year."
Dickey's Barbecue offers a quality selection of signature meats, home style sides and tangy barbecue sauce. All meats are slow smoked on-site in each restaurant. For more information, including a full menu, other restaurant locations and franchising opportunities, please visit www.dickeys.com.