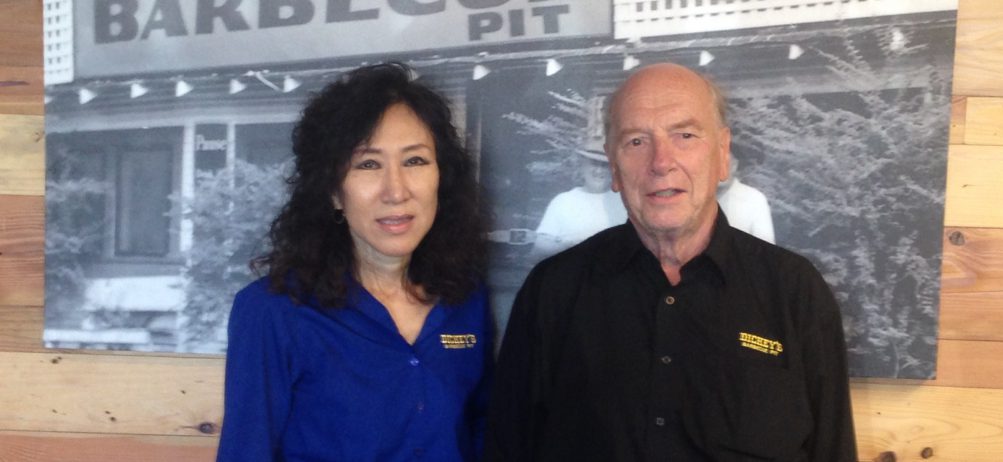 Dickey's Lights Up the Barbecue Pit in San Diego
'
Dickey's celebratesgrand opening Thursday with giveaways, including free barbecue for a year for threelucky guests
(San Diego, CA) Dickey's Barbecue Pit opens itsnewest location Thursday with mouthwatering specials and giveaways over thenext four weeks. To celebrate the grand opening, three lucky guests will winfree barbecue for a year, valid at the new San Diego location on CarmelMountain Road. Guests can enter to win using hashtag #1FreeYearofBBQ on any social media page, by ordering online or signingup for the Big Yellow Cup Club to receive special offers andloyalty points which can be redeemed for free barbecue.
"Dickey'sBarbecue Pit has grown quickly throughout California," says Roland Dickey, Jr.,CEO of Dickey's Barbecue Restaurants, Inc. "With over 100 locations in TheGolden State, the Dickey's brand has become a household staple for greatbarbecue with a family-friendly atmosphere."
Doorsopen this Thursday and guestscan enjoy the grand opening events over the next four weeks:
ThirstyThursdays – All guests will receive afree Big Yellow Cup with Dickey's new reusable travel lid and straw with freerefills all day. Thefirst 50 guests will receive a free tasty treat, featuring Dickey's butchertaco of the month, the Sriracha chicken taco!
PhilanthropyFridays – "You Give,We Give," guestswho donate to Dickey's charitable foundation, Barbecue, Boots & Badges, will receive a gift card. Uniformed firstresponders also receive 50 percent off their meal.
Singer/SongwriterSaturdays – Enjoy livemusic from Kaije Tucker and get a free Big Yellow Cup!
Kids Eat FreeAll Day Every Sunday!
With 15 years offranchising experience, James and Eun Thornton are eager to open their firstbarbecue concept with Dickey's Barbecue Pit. Married for 34 years, the coupleturned business partners are both international transplants that have built asuccessful franchising operation from Las Vegas to San Diego. "I lived inHouston earlier in my career and fell in love with Texas barbecue there," Jamessays. "Now I am excited to grow with one of the most rapidly expandingfranchises and the largest barbecue chain in the nation."
Thenew Dickey's Barbecue Pit is located at 11835 Carmel Mountain Rd Suite 1310, SanDiego, CA 92128. The phone number is 858-798-5226.
FindDickey's on Facebook, Instagram and Twitter.

To find the Dickey's Barbecue Pit nearest you, click here.
About Dickey's Barbecue Restaurants, Inc.
Dickey'sBarbecue Restaurants, Inc., the nation's largest barbecue chain, was founded in1941 by Travis Dickey with the goal of authentic slow-smokedbarbecue. Today, all meats are still slow smoked on-site in each restaurantliving up to the company tagline, "We Speak Barbecue." TheDallas-based family-run barbecuefranchise offers a quality selection of signature meats, home style sides,tangy barbecue sauce and free kids' meals every Sunday. The fast-casual concepthas expanded to more than 550 locations in 43 states. This year Dickey's wonfirst place on Fast Casual's "Top 100Movers and Shakers" and ranked in the top ten of Franchise Times' "Fast andSerious." Dickey's Barbecue Pit was recognized forthe third year by Nation's Restaurant News as a "Top 10 Growth Chain" and byTechnomic as the "Fastest-growing restaurant chain in the country." For moreinformation, visit www.dickeys.com orfor barbecue franchise opportunities call 866.340.6188.
'