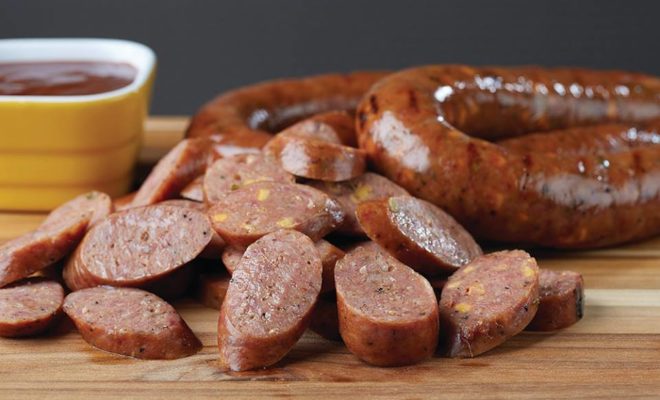 Dickey's Plans to Bring the Pit and Texas-Style Barbecue to Chicago Suburb
'
(Joliet, IL) New Dickey's Barbecue Pit franchisee, Leonard McEnery plansto open his first Dickey's location in Joliet, IL. McEnery, a Dickey's brisket lover andlong-time business owner, is excited to bring delicious barbecue to thebusiness park in South Joliet.
McEnery, an owner of several food and fuel locations in the Chicagosuburbs, knew Dickey's low and slow, Texas-style barbecue would be a great fitfor his newest location in Joliet. "I'm excited to bring Dickey's barbecue tothe employees in the area, as well as others traveling along the highway," saidMcEnery. "Everyone needs food and fuel, and I knew Dickey's Barbecue Pit wouldbe the perfect fit because of its authenticity and convenience."
"We are excited to welcome Leonard McEnery to our Dickey's family," saysLaura Rea Dickey, CEO of Dickey's Barbecue Restaurants, Inc. "At Dickey's weare proud to have experienced franchisees such as McEnery in our family bringingauthentic, Texas-style barbecue to the Joliet community."
To find the location nearestyou, click here. Find Dickey'son Facebook, Instagram and Twitter.
About Dickey's Barbecue Restaurants, Inc.
Dickey's Barbecue Restaurants, Inc., the nation's largest barbecue chainwas founded in 1941 by Travis Dickey. Today, all meats are still slowsmoked on-site in each restaurant. The Dallas-based family-run barbecue franchise offersseveral slow-smoked meats and home style sides with 'No B.S. (BadStuff)' included. The fast-casual concept has expanded to nearly 600locations in 44 states. In 2016, Dickey's won first place on Fast Casual's"Top 100 Movers and Shakers" list and in 2017 again wona top 10 on the list. Dickey's Barbecue Pit has also been recognized byEntrepreneur Magazine, Franchise Times, and Nation's Restaurant News. For moreinformation, visit www.dickeys.com.
###
'