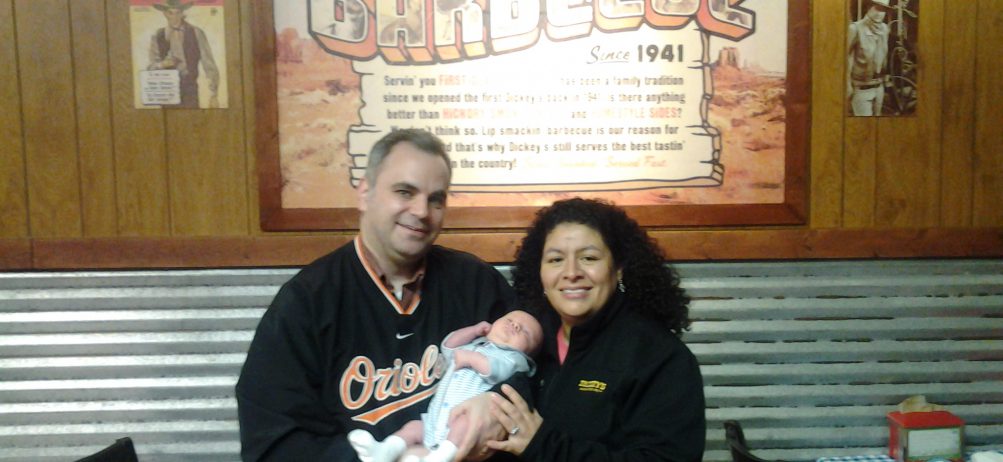 Dickey's Slow Smoked Texas Barbecue Heading to Winchester
(Winchester, VA) Dickey's Barbecue Pit will open its newest location in Winchester, Virginia on Thursday, April 18 at 11 a.m. The first 100 guests in line will receive a free Pulled Pork Big Barbecue sandwich.
"Dickey's really fits into the culture of Winchester," said local owner Maricela Messner. "We offer the delicious flavors of barbecue with the convenience of a fast casual restaurant atmosphere to this great community. I hope people will think of Dickey's Barbecue as a friendly group of folks that are passionate about serving outstanding barbecue."
Messner is originally from Houston, Texas. She and her husband moved back to the East Coast almost 2 years ago. For the past 15 years, Messner held senior leadership roles for companies such as AT&T, Best Buy, and Citibank. She also served in the United States Army along with earning her Master's Degree in Strategic Leadership. Messner plans on opening three more Dickey's Barbecue locations.
"Winchester is a growing part of the Shenandoah Valley," said Messner. "It has a good balance of businesses and community orientation. The Dickey's brand and values will be well received and we can't wait to open and share our passion for great barbecue!"
The restaurant offers eight different smoked meats and 11 home-style sides, like fried okra. It features fall-off-the bone tender pork ribs, perfectly tender brisket and Dickey's signature sauce. This new store is located at 2524 South Pleasant Valley Road and the store phone number is 540-665-1000. The new store also has online ordering available.