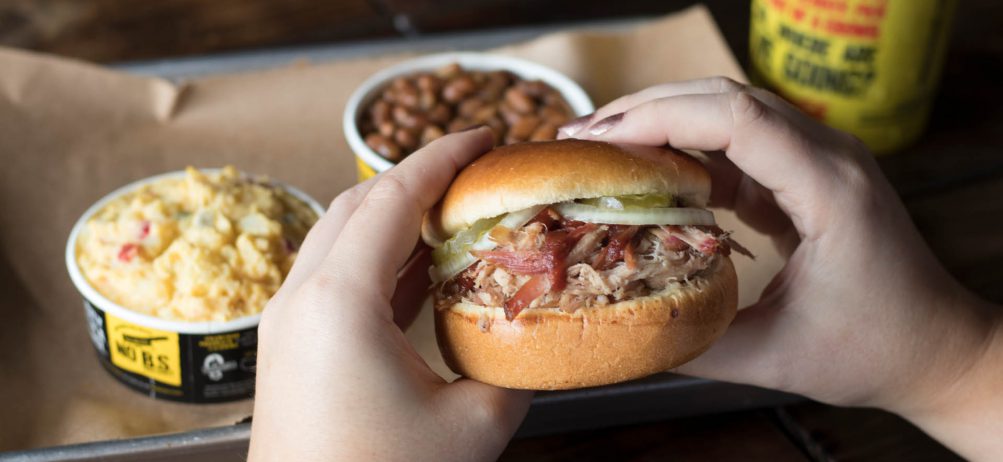 Emory Gets Ready for Lake Season with New Dickey's Barbecue Pit
(Emory, TX) Family friendly Dickey's Barbecue Pit is arriving in Emory on Thursday, February 26 at 11 a.m. To celebrate, the new barbecue restaurant is hosting a three day grand opening party and the first 50 guests will receive gift cards ranging from $5 to $50.
"I love seeing our footprint expand in Texas," said Roland Dickey, Jr., CEO of Dickey's Barbecue Restaurants, Inc. "Emory is a great community — nothing goes better with a day at the lake than slow smoked barbecue."
Friday, Dickey's Barbecue will have all day merchandise giveaways. Saturday, radio station 99.9 KMOO will be on-site from noon to 2 p.m. and guests can score a deal with $2 pulled pork barbecue sandwiches during the event. One lucky winner will win a $500 gift card and three winners receive free barbecue for an entire year.
"I chose Dickey's Barbecue Pit because it's one of the top growing franchises in the country and a brand people know and love," said general manager, Jay Akhlaq. "Emory is a growing town and everyone here can't wait for us to open."
The new Dickey's Barbecue in Emory is located at 401 West Lennon Hwy 69 North and the phone number is 903.473.5599. Follow this new location on Facebook.