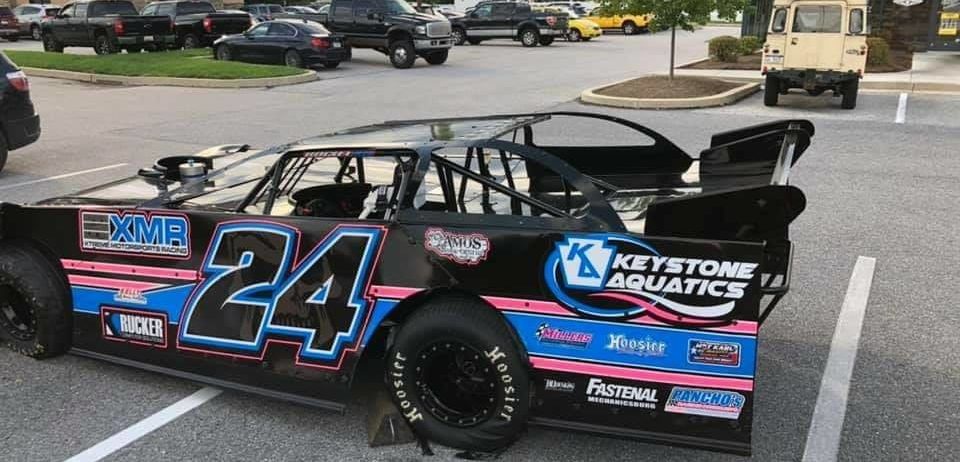 Dickey's Barbecue Pit Hosted End Of Summer Community Bash
Hanover, PA – This Friday and Saturday, Dickey's Barbecue Pit and Battlefield Brew Works are joining forces to host an epic celebration in honor of the end of summer, first responders and the community.
The indoor-outdoor event will feature giveaways with grand prize smokers, specialty cocktails, locally crafted beers, barbecue specials and more. In addition, fans stopping by the celebration can meet professional drivers from Lincoln Speedway and get an up-close look at their race cars.
As a thank you to the community's front-line responders, Dickey's will be offering 15% off food purchases to police, firefighters, EMTs and medical care workers in uniform at the event.
"We encourage everyone to stop by our guest appreciation event to enjoy some great barbecue and good times with friends and family," said local Dickey's Owner Operator Dennis Dacheux. "Our staff will be in masks and our event will be spaced both inside and outside to encourage social distancing for a safe and fun celebration."
Dickey's and Battlefield Brew Works are cheersing the first 100 guests who order a cocktail with a free shot glass and the barbecue joint and brewery are also giving away a free pint glass to the first 100 beer fans with their purchase of any local available drafts at the event.
The event hours for Friday are from 6 p.m. to 8 p.m. and all-day Saturday from 12 p.m. to 6 p.m. at the Dickey's Barbecue Pit located on 30 Wilson Ave. in Hanover, PA 17331.
Learn more about franchising with Dickey's Barbecue Pit or call (866) 340-6188. To find your nearest Dickey's Barbecue Pit, visit dickeys.com/location.
Follow Dickey's on Facebook, Instagram and Twitter.
Download the Dickey's App from the Apple App Store or Google Play.
About Dickey's Barbecue Restaurants, Inc.
Dickey's Barbecue Restaurants, Inc., the world's largest barbecue concept, was founded in 1941 by Travis Dickey. For the past 79 years, Dickey's Barbecue Pit has served millions of guests Legit. Texas. Barbecue.™ At Dickey's, all of our barbecued meats are smoked on-site in a hickory wood burning pit. Dickey's proudly believes there's no shortcut to true barbecue, which is why they never say "bbq." The Dallas-based, family-run barbecue franchise offers several slow-smoked meats and wholesome sides with "No B.S. (Bad Stuff)" included. The fast-casual concept has expanded worldwide with two international locations in the UAE and operates over 500 locations in 44 states. In 2016, Dickey's placed first on Fast Casual's "Top 100 Movers and Shakers" list and was named a "Top 500 Franchise" by Entrepreneur in 2018. Dickey's Barbecue Pit has also been recognized by Fox News, Franchise Times, The Wall Street Journal, QSR Magazine, Forbes Magazine and Nation's Restaurant News. For more information, visit www.dickeys.com.