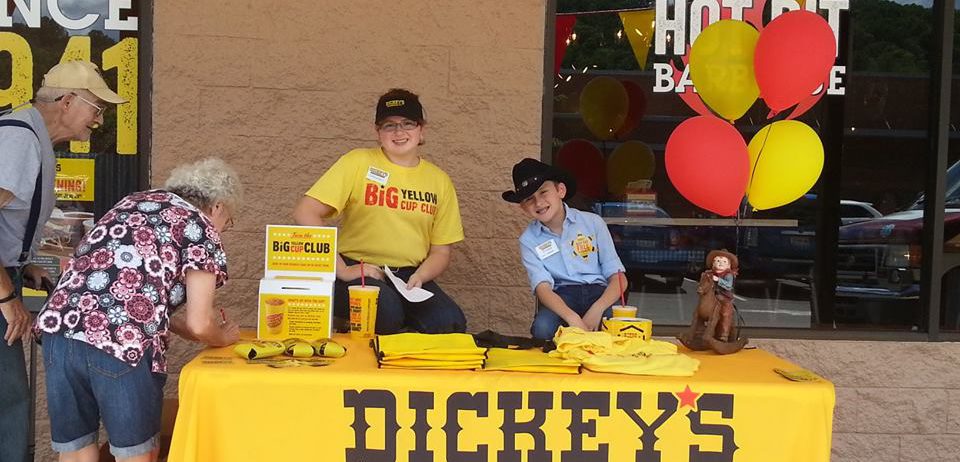 Family Rejoices with Second Dickey's Location
'(Sophia,WV) Franchise owners, Stephanie and Preston Reeves are eager to open their second Dickey's location in West Virginia. The new location in Sophia will open at 11 a.m. on Thursday, June 27 and willhold a three day event to celebrate.
"We set out with a goal of bringing great barbecue to West Virginia," said Stephanie Reeves. "We accomplished that when we opened our first location in Beckley.  We have so many loyal guests that we decided to accommodate our increasing fans by opening this second location nearby."
The party kicks off on Thursday with the first 50 customers receiving a Dickey's gift cards fully loaded with up to $50. The next 100 customers that walk through the door will receive a FREE Meal Plate Voucher with the purchase of a drink.
On Friday, the party continues with the first 100 customers receiving a free Big Yellow Cup of Miss Ollie's Tea.
Saturday, join Power Country 105.9 for $2 Pulled Pork Big Barbecue sandwiches from 11 a.m. to 1 p.m. Dickey's will hold a drawing for free barbecue for an entire year. Three winners will be chosen and one lucky guest will win a $500 gift card to Dickey's.
This new barbecue restaurant is located at 837 Robert C Byrd Drive and the store phone number is 304-683-4742. Over the next two years, the Reeves' family plans on opening two more locations in Charleston and Princeton/Bluefield.