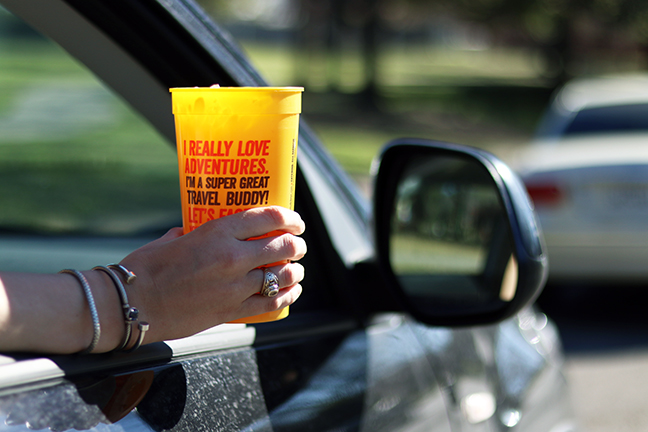 Farmington Gets a Taste of Texas when Dickey's Barbecue Pit Opens Thursday
Three-Day Grand Opening Includes $2 Sandwiches & Free Barbecue for a Year Giveaways
(Farmington, NM) The summer is smokin' as the nation's largest barbecue chain, Dickey's Barbecue Pit, opens in Farmington with a three-day grand opening beginning this Thursday, July 23. The barbecue bash includes barbecue deals, merchandise giveaways and three chances for free barbecue for a year. There's something for everybody!
"We are thrilled to open our third store in our neighboring state of New Mexico," said Roland Dickey, Jr., CEO of Dickey's Barbecue Restaurants, Inc. "We look forward to introducing new guests to our many options including our catering and online ordering."
The three-day grand opening includes:
Thursday kicks off with the first 50 guests receiving gift cards worth up to $50.
Friday, guests can grab Dickey's Barbecue goodies with all day merchandise giveaways.
Saturday, radio station KTRA 102FM will be on-site from noon to 2 p.m. and the new store will serve guests a barbecue bargain with $2 pulled pork barbecue sandwiches. One lucky winner will be chosen for a $500 gift card and three winners will receive free barbecue for an entire year.
"I'm thrilled to become a part of the Dickey's Barbecue Pit family and look forward to spreading slow-smoked Texas barbecue throughout the area," said local owner, Ernest Roybal.
Owner Ernest Roybal has been in the restaurant and catering business for over 23 years and resides in the Farmington area. The new Dickey's Barbecue Pit in Farmington is located at 3701 Messina Drive #100 and the phone number is 505.501.7094.
About Dickey's Barbecue Restaurants, Inc.
Dickey's Barbecue Restaurants, Inc., the nation's largest barbecue chain, was founded in 1941 by Travis Dickey with the goal of authentic slow smoked barbecue. Today, the fast-casual concept has over 500 locations in 43 states and still slow-smokes all meats onsite in each restaurant living up to the company tagline, "We Speak Barbecue." The Dallas-based family-run barbecue franchise offers a quality selection of signature meats, home style sides, tangy barbecue sauce and free kids' meals every Sunday. Dickey's Barbecue was recognized for the third year by Nation's Restaurant News as a "Top 10 Growth Chain" and by Technomic as the "Fastest-growing restaurant chain in the country." For more information, visit www.dickeys.com or for barbecue franchise opportunities call 866.340.6188.
Media Contact:
Kimberly Harms
972.248.9899
kharms@dickeys.com
###