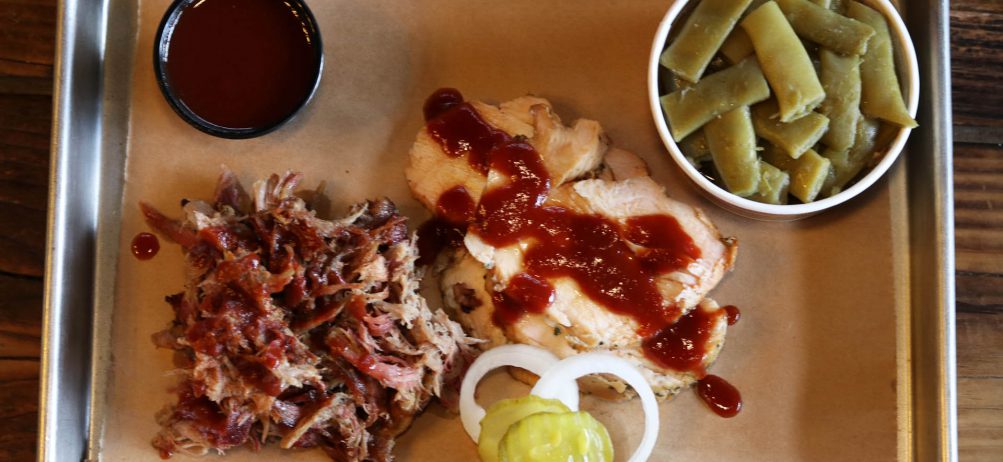 First Dickey's Barbecue Pit in San Diego Opens with Three Day Grand Opening
(San Diego, CA) Slow smoked Texas barbecue arrives on Thursday, January 15 when the nation's largest barbecue chain, Dickey's Barbecue Pit, opens its first location in San Diego. To celebrate the opening of the first location to the area, the new location is hosting a three day grand opening event with the first 50 guests receiving gift cards worth up to $50.
"We are so proud to be expanding in Southern California," said Roland Dickey, Jr. "Bringing slow smoked Texas barbecue to San Diego is an exciting milestone for our growing brand."
On Friday, guests can grab Dickey's Barbecue goodies with all day merchandise giveaways. On Saturday, radio station KSON will be on-site from noon to 2 p.m. and the new restaurant will serve hungry guests $2 pulled pork barbecue sandwiches. One lucky winner will be chosen for a $500 gift card and three winners will receive free barbecue for an entire year.
"San Diego is going to love Dickey's Barbecue Pit with all our options for slow smoked meats and home-style sides — Texas style barbecue isn't like anything in the city," said first time owner, Assim Shammami.
Shammami resides in nearby Santee. The Dickey's Barbecue Pit in San Diego is located at 5604 Balboa Avenue, Suite 105 & 106 and the phone number is 858.278.8228.