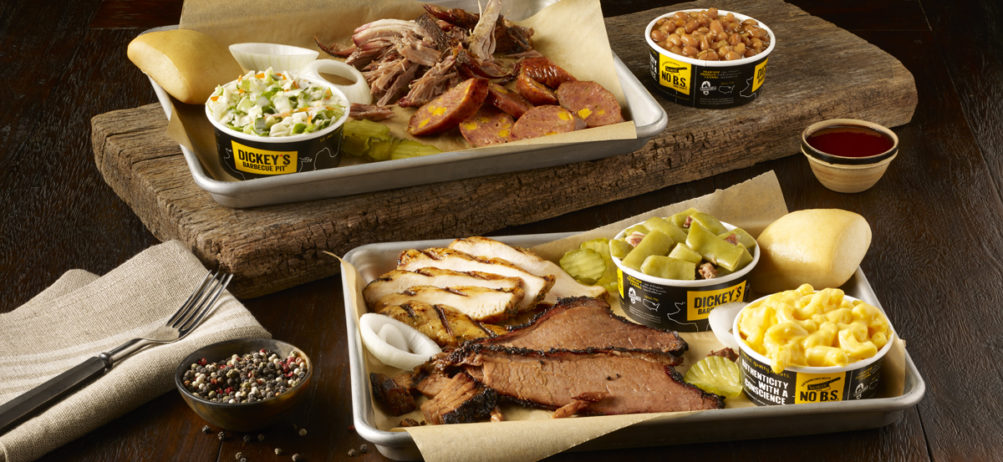 Flat Rock Dickey's Barbecue Pit Reopens For Christmas After Fire
FLAT ROCK, NC (Dec. 23, 2020) – Beloved East Flat Rock barbecue restaurant Dickey's Barbecue Pit is back up and running after a fire forced the family-owned restaurant to temporarily shutter its doors in September.
After the incident, the Dickey's located on 576 Upward Rd (Ph: +1 (828) 693-0645) underwent renovations to reopen in time for the holidays.
"We're proud to be back open and serving the community our signature slow-smoked barbecue," said Dickey's Owner/Operator Roy Rodriguez. "This incident coupled with the pandemic certainly wasn't easy on our restaurant, but through the support of the community we are back and stronger than ever."
The Dickey's Barbecue Pit in Flat Rock features a full menu of southern favorites including mac n cheese, creamed spinach, potato casserole and slow-smoked meats prepared and smoked on-site over hickory wood such as fall-off-the-bone ribs, competition-style brisket, jalapeño cheddar kielbasa sausage and more.
To find your nearest Dickey's Barbecue Pit location, visit dickeys.com/locations.
Follow Dickey's on Facebook, Instagram and Twitter.
Download the Dickey's App from the Apple App Store or Google Play.
About Dickey's Barbecue Restaurants, Inc. 
Dickey's Barbecue Restaurants, Inc., the world's largest barbecue concept, was founded in 1941 by Travis Dickey. For the past 79 years, Dickey's Barbecue Pit has served millions of guests Legit. Texas. Barbecue.™ At Dickey's, all our barbecued meats are smoked on-site in a hickory wood burning pit. Dickey's proudly believes there's no shortcut to true barbecue and it's why they never say bbq. The Dallas-based family-run barbecue franchise offers several slow-smoked meats and wholesome sides with 'No B.S. (Bad Stuff)' included. The fast-casual concept has expanded worldwide with two international locations in the UAE and operates over 500 locations in 44 states. In 2016, Dickey's won first place on Fast Casual's "Top 100 Movers and Shakers" list and was named a Top 500 Franchise by Entrepreneur in 2018. Dickey's Barbecue Pit has also been recognized by Fox News, Franchise Times, The Wall Street Journal, QSR Magazine, Forbes Magazine and Nation's Restaurant News. For more information, visit www.dickeys.com.