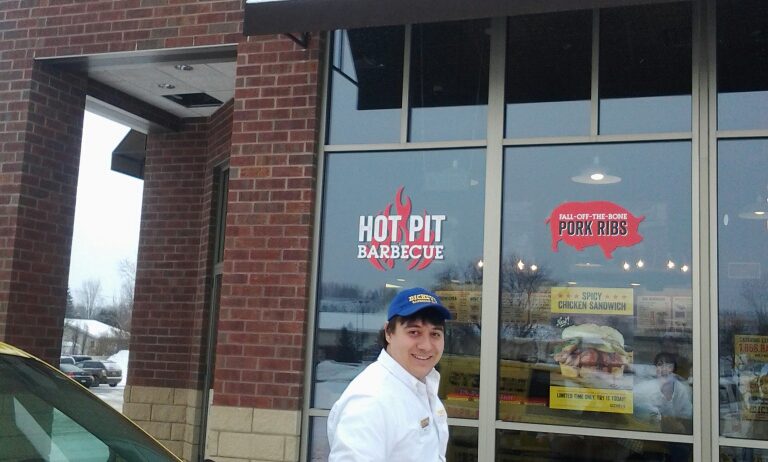 Former Air Force Pilot Opens Dickey's Barbecue in North Central Wisconsin
(Wausau, WI) Plan to spend Friday, February 8 at the new Dickey's Barbecue Pit in Wausau or its opening day. Dickey's will be giving the first 100 customers at the Wausau location free Pulled Pork Big Barbecue sandwiches.
"When I left the Air Force, I saw an opportunity through Dickey's to move my family close to home, and combine a family tradition of my own with some excellent barbecue," said Philip Ries. "I'm excited to be bringing flavorful southern comfort food to the Wausau and North Central Wisconsin area."
With the help of Summit Credit Union, Philip Ries, former Air Force Pilot and his wife Christina were able to transition to civilian life and begin their new chapter as barbecue franchise owners. Philip lives in Merrill with his wife and three children.
"Dickey's has a great franchise opportunity for Veterans — it was simple and easy," said Ries. "The people we've met over the last several months have really helped us get our restaurant off the ground. We're excited for our new adventure."
This is the sixth Dickey's location in Wisconsin; Ries hopes to open at least two more locations in north central Wisconsin. The new BBQ restaurant is located at 2111 Stewart Ave, northeast of the I-29 and Hwy 51 interchange and the store phone number is 715-803-8585. Katy Heibler is the general manager for this location.