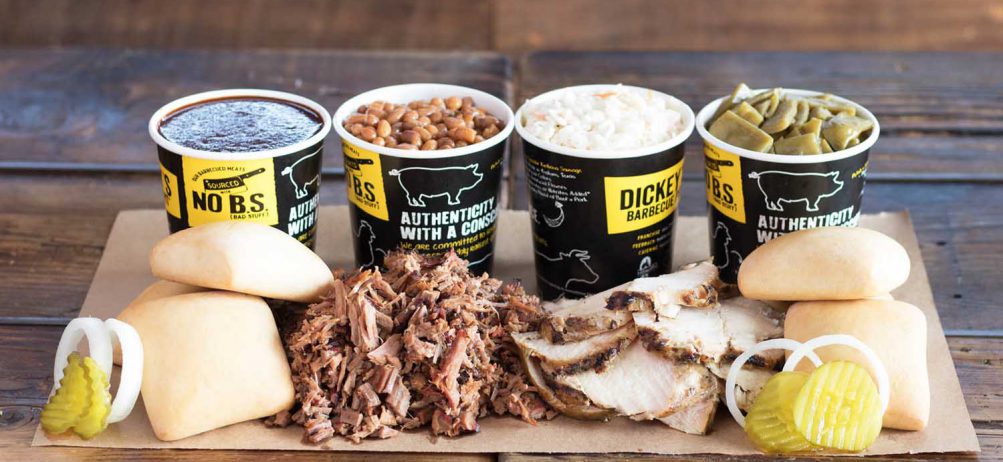 Franchise Experts Grow Business with Dickey's Barbecue Pit in Cowtown
(Fort Worth, TX) On Thursday, August 28 at 11 a.m., Fort Worth will get a new barbecue restaurant when Sam and Yasmin Poonawala open their first Dickey's Barbecue Pit. In celebration of their newest franchise, the Poonawala's will throw a three-day grand opening celebration where the first 50 guests receive gift cards worth up to $50.
Friday includes all day Dickey's Barbecue merchandise giveaways. On Saturday, country station 99.5 The Wolf is onsite from 11 a.m. to 1 p.m. Guests can feed their barbecue cravings with $2 pulled pork barbecue sandwiches. One lucky winner will be chosen for a $500 gift card and three winners will receive free barbecue for an entire year.
"We've worked with numerous franchises and are proud to grow our business with Dickeys' Barbecue Pit," said the Dickey's Barbecue owner, Sam Poonawala. "Everyone loves barbecue in Texas making this new Fort Worth location the perfect place for a new Dickey's Barbecue Pit."
The Poonawala's own multiple franchises. The couple has another Dickey's Barbecue planned for the Dallas area. The newest Dickey's Barbecue Pit in Fort Worth is located at 6721 Bridge Street and the phone number is 817.451.4899.