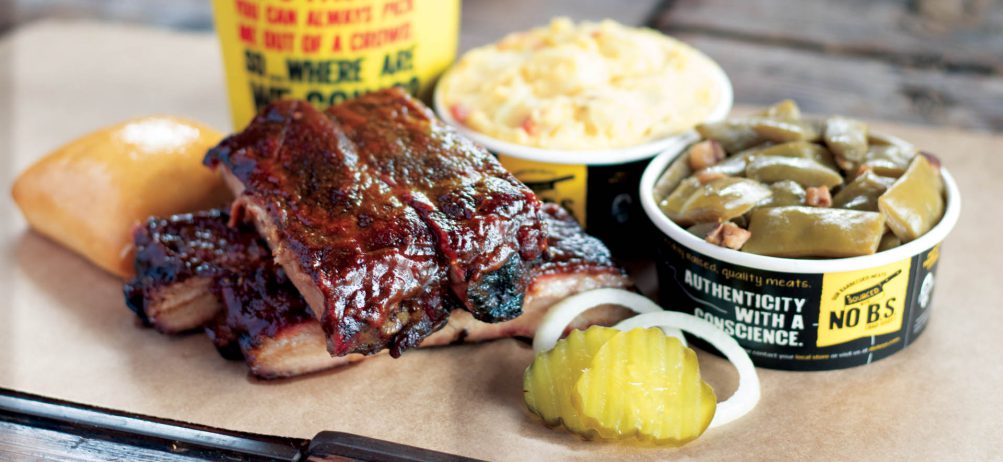 Franchisee Born and Raised in Oregon Brings First Dickey's Barbecue Pit to Portland
(Beaverton, OR) Todd Saperstein grew up in Gresham and moved to Beaverton over 20 years ago. After working in the mortgage industry, Saperstein wanted to be his own boss leading him to open the first Dickey's Barbecue Pit in the Portland area. On Thursday, September 11 at 11 a.m. Beaverton's newest fast-casual option opens with a three-day grand opening celebration. The first 50 guests will receive gift cards worth up to $50.
On Friday from 11 a.m. to 1 p.m. radio station 92.3 KGON will be on-site with the new location serving $2 pulled pork barbecue sandwiches. One lucky winner will be chosen for a $500 gift card and three winners will receive free barbecue for an entire year. Saturday, guests can stop by for Dickey's Barbecue gear with all day merchandise giveaways.
"The Portland area has nothing like Dickey's Barbecue Pit and everyone is getting excited about trying our authentic barbecue," said first time franchise owner, Todd Saperstein. "Our location is near Southridge High School, so we're looking forward to catering their events and giving back to the students."
Saperstein hopes to open more locations in the Portland area. He resides in Beaverton with his wife and child. The new Dickey's Barbecue Pit in Beaverton is located at 14700 SW Murray Scholls Drive, Suite 102 and the phone number is 503.746.5299. You can keep up with this location on Facebook.